Draw Something updated with new UI and added words
5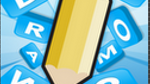 Earlier this year, mobile video game Draw Something came out of nowhere to become the
top free and paid app in 80 countries
. The pictionary-esque game requires you to draw pictures of certain words you are given in an attempt to get a faceless person to correctly guess the word based on your drawing. The game caught on quickly and soon was bringing in $250,000 a day for developer OMGPOP. With that type of success,
public game company Zynga decided to purchase OMGPOP for $180 million
. Around this time,
Draw Something added 50 million users in just 50 days
. Players of the game had created 6 billion drawings, growing at a rate of 3,000 per second.
Nothing ever grows to the sky forever and last month, the number of players who get access to the game from Facebook
started to go in reverse
, and not in small measures either. Nearly
4 million users had stopped playing the game
. The reasons cited have been the lack of new things to draw and the lack of incentives to keep playing and winning. Currently, those who correctly guess the subject of a drawing and the person who created the drawing are both given points that they can trade in for more words, more colors for drawing, and for a "bomb" that allows players to more easily guess the underlying word behind a drawing.
Looking to stop the losses and return the game to growth mode, Zynga has just passed along the first update for Draw Something since it purchased OMGPOP. The new UI is supposed to bring a fresh new summer look while a new "special words" feature has been added along with the ability to play the game in 13 languages. And perhaps most importantly, players are
now given expiration notices
so that you will know when a inactive game will be dropped from your screen. For all of the new game play and features, you will need to sign a new user's agreement with Zynga.
It is hard to remember that we are dealing with a simple little game here when
hundreds of millions of dollars are at stake
. Still, there is nothing quite like watching another person that you might not know, in a location possibly thousands of miles away from you, look at your chicken scratch and guess exactly what it is that you drew.
Draw Something is available as an ad-supported free game, or as a paid app, in the App Store and the Google Play Store.
source:
GooglePlayStore,
iTunes
via
Phandroid