Do you use the fingerprint sensor in your phone?
70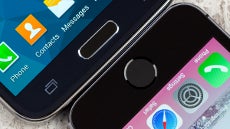 Last year marked the proliferation of phones with fingerprint sensors built into their home keys or placed on their backs. Apple started the biometric craziness with the
Touch ID
finger scanner in the
iPhone 5s
, and the trend has been carried on ever since, with manufacturers like Samsung, Huawei, Meizu and Oppo carrying the torch further.
The fingerprint identification and authorization method is becoming mainstream not only because it provides an additional level of access security in your phone, or for your apps and secret folders, but also because of the proliferation of mobile payment methods, spearheaded by
Apple Pay
. Samsung is expected to one-up everybody here, equipping the
Galaxy S6
with a
touch-based finger scanner in the home key
in order to provide authentication for a new mobile payment scheme of its own, dubbed
Samsung Pay
. It has
bought LoopPay
, whose service allows using your phone as a debit or credit card in more than 10 million places where Visa, MasterCard and the rest are accepted, without forcing the merchants to buy new equipment.
We just learned today that CrucialTek's fingerprint scanning technology that is
embedded directly in the touchscreen
will
finally find its way into phones in the first half of this year
, too, so the biometrics phenomenon is not going to subside any time soon. We aren't exactly sure if people are using those finger scanners that come with their phone very often, though, at least in this point in time. That is why we wanted to ask you whether you use the print sensor in your handset often, sometimes, or not at all. Tell us how it goes, and advise in the comments what you are using it most often for.