Touch ID can be "trained" to unlock your phone faster
21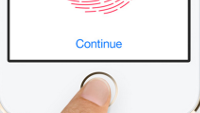 According to an engineer who toils for WordPress by the name of Josh Betz, Touch ID can be "trained" to be more responsive. The secret is to give the scanner more data about your fingerprint. The bottom line is that by following his technique, you can decrease the number of false negatives, and speed up the time it takes Touch ID to verify your identity.
To train Touch ID, follow the directions given by Betz, which you will find below. The reason why this works is that every time you press on Touch ID, it learns more information about your fingerprint. By adding more data about your print ahead of time, you're allowing the entire process to work faster. And who wants to wait any longer than they have to, before gaining entry to their phone?
"To start training, go to Touch ID & Passcode in the Settings app. It will ask you for your passcode to change Touch ID settings. From here, touch one of your added fingerprints to the Touch ID sensor. You'll see the entry for that fingerprint is highlighted temporarily, which means it just recorded more data. Do this for a while, walking it to different parts of your fingerprint, and you should notice Touch ID start unlocking your phone faster than before."-Josh Betz, Code Wrangler, WordPress
Let us know if you've noticed any change in how fast Touch ID verifies your print after you've applied the above "training" procedures. At the same time, we are curious to know if you have experienced fewer false negatives, which can actually lock you out of your own iPhone.
source:
JoshBetz
via
BGR