Smartphones with fingerprint scanner embedded in the display to be unveiled in H1
13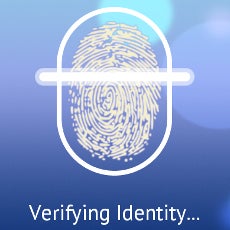 The Korean biometric juggernaut CrucialTek recently scored a patent approval of its embedded fingerprint sensing technology that can be installed in an area on the display panel itself, instead of wasting space as scanner or touch-based fingerprint reader in the home button. A
similar tech was rumored for Samsung's Galaxy line
, but it never materialized in the
S5
or Note 4, and, from the looks of it, it won't be in the
S6
, too.
It will, however, be in a phone next quarter at the latest, hinted CrucialTek in an interview today, leaving us wonder which smartphones will get the under-glass finger scanning first.
Meizu MX5 is rumored to come with breathtaking specs
, and this time its fingerprint scanner won't be in the home key, as per the speculation, so that's one candidate right there. This would pave the way for phones with biometric scanning that don't need to have huge bottom bezels in order to accommodate said sensors - looking at you,
iPhone 6
or
Galaxy S5
.
Furthermore,
Apple patented a similar tech recently
, so hopes are high we might finally get rid of those huge home button abominations on big-screen phones like the
iPhone 6 Plus
or
Note 4
, and have a more favorable screen-to-phone ration on biometrics-laden handsets. As to the exact technology behind the under-glass scanning, it is possibly reliant on CrucialTek's Matrix-Switching Touchscreen Panel (MS-TSP), but we will know more when the sci-fi method actually launches in a phone in the next few months. In the meantime, marvel at CrucialTek's touchscreen finger scanning prototype below.