Deus Ex: The Fall is free on iOS throughout the month, courtesy of IGN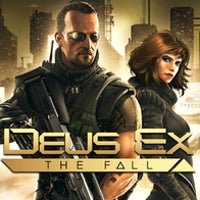 iOS users can snatch Square Enix's cyberpunk action RPG,
Deus Ex: The Fall
, for free this month thanks to IGN, one of the more popular entertainment websites out there. In order to be eligible for the deal, users need to go to IGN and get a promotion code, which enables them to download the sci-fi stealth game on their iPhones or iPads. Normally, Deus Ex: The Fall will set you back $6.99.
The game puts you in the shoes of Ben Saxon, an ex-military, who has to fight against the Illuminati and their latest scheme, which aims to undertake field-testing of a extremely potent and rather dangerous new drug on the peaceful population. This drug affects augmented humans in a rather bad way and Ben, which is also mechanically augmented, has to find a way to stop the perilous drug experiments and save himself, as well as his friend, Anna Kelso.
An Android version of the stealth-centric game was
also released several months ago
, but unfortunately, it is not part of IGN's deal. Still, if you own one of Apple's devices and want to engage yourself in some stealthy action, then follow the source link and give Deus Ex: The Fall a try.
Download: Deus Ex: The Fall (
iOS
|
Android
)
source:
IGN
via
PocketGamer