Designer beautifully mocks up the Galaxy S8 based on leaked info
34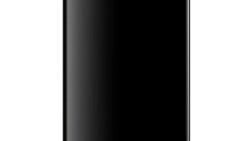 As one might expect at around this time of year, rumors pertaining to The Next Galaxy from Samsung have been rife. What we've heard so far of the so-called Galaxy S8 has been promising; from
the fingerprint scanner integrated into the display
to improvements on the
already-great cameras
of the
S7
and
S7 edge
. Another recurring theme is that of
a higher display-to-body ratio
, with markedly less bezel than previous editions. Based on recent tidbits, designer Veniamin Geskin has mocked up a 'live' image of the Galaxy S8.
Where concepts renders can often depict dream-like designs that almost certainly won't materialize, Geskin has molded the current batch of information into a very Samsung-esque finish. The image above is one that Geskin recently shared on Twitter, and has since been joined by a new impression of how the flagship may look in the flesh.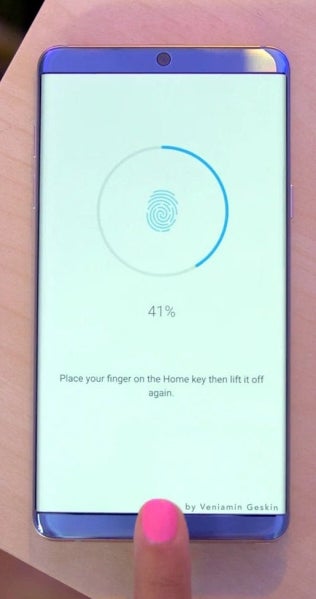 With the
Galaxy Note 7
's design having been well received until
its rather unfortunate conclusion
, it's not beyond possibility that the S8 could be a solely curved-edge affair. If the Korean firm does plan to retain the blueprint of this year's models, though, then Geskin's renders offer an idea of how a Galaxy S8 edge might look.
Aside from the customary processor, camera and general performance bump, it's possible that Samsung could omit the 3.5mm audio jack from the S8 series. This would be in alignment with similar moves from the likes of Apple and Motorola, though
many Phone Arena readers would prefer
if Sammy didn't nix this long-standing feature.
Should Samsung be planning a more full-screened experience, these concepts offer a very plausible guideline as to what could be in the offing (though apparently sans the touted fingerprint-in-display aspect). The million-dollar question is, though, could you see yourself handing over your money for a chance to own it?