Samsung Galaxy S7 edge wins by a mile in our blind camera comparison, iPhone 7 is distant second
89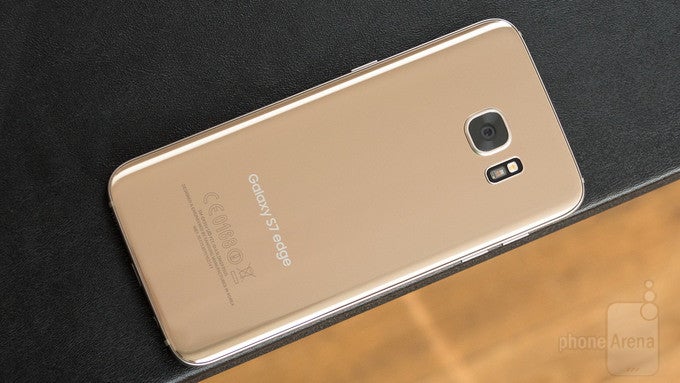 Boy, we knew that the
Galaxy S7 edge
had a real chance of winning this one, but we didn't expect it to lead by
that
much! Our blind camera comparison featured six different scenes and generated a total of 26,475 reader votes. Impressive, surely, but not as much as the fact that Samsung's curvy phone won in four out of the six rounds. With a total of 12,459 votes, it had more than twice the reader support compared to its opponents.
In second place is a phone we had high hopes for – the
iPhone 7
. Apparently, its images couldn't wow our readers as much, although it still managed to win in two out of the six scenes. With a total vote count of 5249, the
iPhone 7
is far behind the
Galaxy S7 edge
.
As for the
iPhone 6s
and
LG G5
, they both finished closely behind the iPhone 7. The images from the former received 4749 votes in total, while the latter won the hearts of 4006 of our readers.
And that's a wrap, folks! In our opinion, the cameras of all four handsets performed splendidly, but at the end of the day, our readers chose the
Galaxy S7
edge
as their favorite. Rest assured that another grand camera comparison is coming really soon, and we'll see how it fares in
that
challenge. Until then, feel free to give the sample images another look – we've embedded them in the galleries below.
Scene 1: At the pond
Scene 1 close-ups and high-resolution images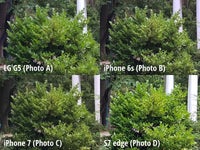 Scene 2: Pizza time
Scene 3: The Opera
Scene 3 close-ups and high-resolution images
Scene 4: By the sea
Scene 4 close-ups and high-resolution images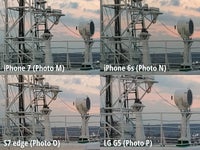 Scene 5: A sunny afternoon
Scene 5 close-ups and high-resolution images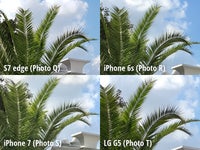 Scene 6: A night at the museum
Scene 6 close-ups and high-resolution images