CyanogenMod can be flashed through a text message thanks to SMS-Romer
11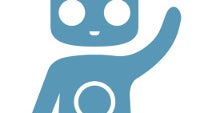 Custom ROMs are undoubtedly one of the bigger joys that Android users can benefit from. However, rooting your device and flashing these might be a little hard and frustrating for inexperienced Android enthusiasts. Fortunately, the team behind CyanogenMod, which is arguably the most popular custom firmware for Android, tried to make a difference by
releasing CyanogenMod Installer several months ago
. This user-friendly tool allowed users to flash the popular ROM considerably easier, however, it is
no longer available in Google's Play Store
.
Fortunately, a new 3rd party app aims to make flashing CyanogenMod on your device a tad painless.
Meet SMS-Romer, an app that allows you to flash CyanogenMod on your device via a simple text message. Wait, what? Yes, you got it right! Developed by XDA developer
rootfan
, SMS-Romer is a simple app that enables you to
remotely
instruct your smartphone to download the latest CyanogenMod build and automatically flash it. In order to do so, you just need to text your device a brief command line and the app will take care of the rest. Simply put, SMS-Romer downloads a CyanogenMod build, reboots your device into recovery mode, and flashes the said firmware. Voila! You've flashed the ROM remotely.
SMS-Romer supports all four types of CyanogenMod builds – be it nightlies, snapshots, release candidates, or stable ones. The app also enables you to remotely wipe your device's cache, Dalvik cache, or user data. As a rule of thumb, you don't need to do so when you are simply updating the CyanogenMod firmware, but if you experience any issues with a given build, it is highly recommended that you wipe everything and start over, so this feature is rather handy.
As you might also know, Google's apps (YouTube, Gmail, Google Play, etc.) do not come preloaded with CyanogenMod or any other custom ROM. This means that you need to flash a so-called gapps (Google Apps) package in order to use them on your device. Luckily, SMS-Romer allows you to remotely do this, either!
Still, in order to use SMS-Romer and flash the custom firmware, your device must be or must have been supported by CyanogenMod. In addition, it has to be rooted and you need to have the TWRP2+ custom recovery installed, as well.
SMS-Romer supports only CyanogenMod at the moment and it's unclear if it will be compatible with other custom ROMs in the future. Be advised that the app is not available on Google Play, so head to the source link if you decide to give SMS-Romer a shot.
source: XDA (
1
), (
2
)