Could the iPhone 8 have a large battery indeed? LG tipped to supply L-shaped cells for the 'iPhone 9' as well
10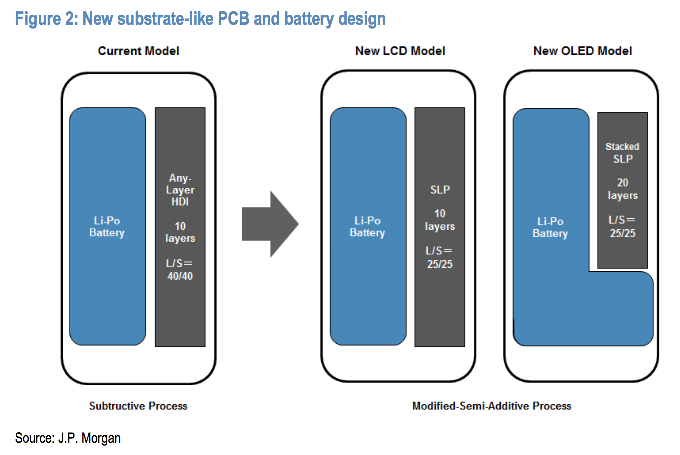 JP Morgan report predicts an L-shaped battery for the iPhone 8, and LG might be making it for the iPhone 9, too

A new report out of Korea claims that Apple has tasked LG Chem to be an exclusive supplier of "L-shaped" batteries for next year's iPhone 9, or whatever Apple decides to call it. While it is still early in the game to talk about a 2018 iPhone, the one that is about to be announced this fall is likely already a done deal for Apple in terms of development, and now the eyes are on the next challenge.
While Apple likes to diversify suppliers (currently sourcing batteries from four different makers), the industry source claims that LG Chem has emerged as the reliable manufacturer of choice for the tricky L-shaped design that is also
rumored to be in this year's iPhone 8
. Bent to the right, the piece allows for extra capacity to be had in a space vacated by using chip-stacking and other miniaturization technologies. In the case of the iPhone 8, this has reportedly allowed it to
gain 30% higher capacity
compared to the rectangular shape, to the tune of 2700 mAh, or just shy of the
7 Plus
piece, according to JP Morgan analysts.
As per "
an official in the chemical industry,
" who has spoken on the condition of anonymity: "
LG Chem has invested hundreds of billions of won in dedicated facilities and plans to start full-scale mass production from early next year. LG Chem has [been] decided to supply all batteries for the iPhone 9 to be released in the second half of next year
."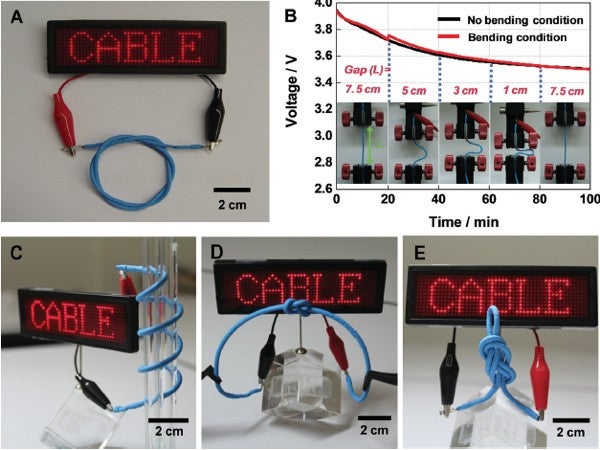 Some of the wackier LG Chem designs - a cable battery