Color thy world – here are 9 colorful smartphones that are offered in selections of vibrant or unique paintjobs
8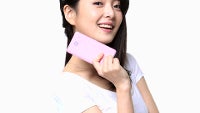 Most fancy gadgets in the tech world usually follow a well established pattern, when it comes to their looks – the first representatives of a brand new gizmo usually look bland, are commonly painted black ("Any customer can have a car painted any color that he wants so long as it is black"), and do not look to draw attention to themselves with any flashy looks, as the fact that they bring technological novelty to our lives makes them exciting enough to sell like hot cakes.
Flash forward a few years in the future and the market is saturated. Everybody owns or has owned a few of the gizmos in question and they are barely looking as desirable and special as they used to. A number of manufacturers has spawned and competition is fierce. Around this time, a new demand arises – people love the gadget, but are getting exceedingly bored with its looks and irritated that they can't have a choice of appearance options, which better express their individuality (or at least creates the illusion to do so). Competitors look to sate this hunger, and so – in come design changes and color options.
Yes, if you've been a follower of the smartphone trends in the past few years, you'd think that we were describing the handset market, but if you take a look at most mass-produced devices throughout history, you'd notice that this story is a repeating pattern (hence, the Henry Ford quote earlier).
But on to phones – let's say you are tired of the black / white / alternate color patterns and are looking for something vibrant, or something unique. Or you just like ogling at different colors of the same model. Here, we have picked out some smartphones that offer more than the usual amount or type of color choices, for you individuality-searchers to check out.
1. Any Lumia
Nokia built the Lumias in a variety of vivid colors and Microsoft seems to be continuing the tradition. All models, from the lowly Lumia 435 to the flagship Lumia 930, and up to the gargantuan Lumia 1520 can be picked up in a selection of bright colors, with orange and green being prevalent, as they are some signature for the series.
2. Apple iPhone 5c
The
iPhone 5c
is pretty much the same hardware of an iPhone 5, encased in a plastic body, which comes in 5 different colors – green, blue, yellow, red, and white. In terms of hardware and performance, the handset is still potent and feels relevant, working flawlessly with Apple's own isolated iOS operating system, which is why we felt that it can still make an appearance here.
3. Sony Xperia Z3 / Xperia Z3 Compact
Sony's Xperia Z3 follows the premium design language standards of metal and glass construction to the T. However, the company decided that the handset needs a twist, in order to not look like it's repeating what other manufacturers are doing, so it added a couple of unique color choices to its roster – Silver Green and Copper Gold. While the paintjobs look tame and subtle, they definitely have that "special" look to them, emitted by the metallic bling, combined with the rarely used shades of the colors used.
The Z3 Compact's plastic build allows it to go a bit wilder, with a more vivid green, and a bright orange in place of the Copper Gold variant.
4. Samsung Galaxy S6 / Galaxy S6 edge
The upcoming Samsung flagships will come in a variety of colors - White Pearl, Black Sapphire, Gold Platinum, Blue Topaz (Galaxy S6 only), and Green Emerald (Galaxy S6 edge only). They all have their own charming looks, as Sammy made sure to add a lot of flash and bling to the design, but we were especially taken by the Blue Topaz and Green Emerald options. Samsung probably thought so, too, which is why it picked these two colors to each be exclusive for a single variant of the Galaxy S6 line.
5. Motorola Moto X
As far as personalization and expression goes, we'd say few go as far as Motorola. Just open up the Moto Maker online order tool and you will be greeted by a wide array of customization options for your future
Moto X
– from colors, to materials for its back panel, different shades for its trims, a variety of cases, and even an engraving option. How's that for individuality?
6. Lenovo Vibe X2
The
Lenovo Vibe X2
introduced a very unique design to the world, back in September, 2014. The phone's chassis is build of 3 layers of differently colored metal, stacked on top of each other. This gives it a striped appearance across its sides, while the choice of mature colors makes it appear more classy, than childish or gimmicky. The handset can be had in three variants with black-to-red, black-to-white, or orange-to-gold layers.
7. HTC Desire 820
HTC has been pumping out some pretty potent Desire midrangers lately. Most of them don't go too far in the looks department – the manufacturer mostly makes them sleek and low-profile, with only a few stylish accents embedded into the chassis, as to keep it fresh. Well, the
Desire 820
is not exactly a follower of those guidelines, as the handset comes in a variety of almost candy-like colors – excluding the mandatory black and white models, there is a baby blue, a light pink one, and a red one for those who need the smartphone's looks to pack a bit of an aggressive punch.
8. Xiaomi Redmi 2
The market in China seems to have the hots for the good old iPhone 5c look, with its plastic back, rounded-off corners, and candy-like colors. At least, that's the conclusion we can make, while watching local competitors churning out Android-powered handsets, following the same design philosophy. One of the best known China-based manufacturers – Xiaomi – is also present in said race. Its contender is the newest
Redmi 2
handset and it comes in black, white, aqua green, light pink, and yellow – pretty!
9. Meizu m1 note / m1 mini
Being an up-and-comer and positioning itself as a direct competitor to Xiaomi, Meizu's newest midrangers – the
m1 note
and
m1 mini
come in their own selection of screaming colors. The larger m1 note is available in white, yellow, green, blue, and pink, while its smaller sibling adds red and orange to the mix, as well as the more extravagant purple and violet. And while you may think that this handset is for the China market only, let us remind you that it will actually be
hitting Meisu's international store
– meizumart.com – pretty soon!