Clearwire might miss December 1st debt payment of $237 million
5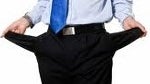 Clearwire
has a big decision to make regarding a $237 million debt payment that is due on December 1st. The company's coffers contain $700 million in liquid assets and the company continues to go out hat in hand, seeking cash to fund its WiMax network. Because of the financial restrainsts, Clearwire has not opened any new markets for WiMax this year and Chief Executive Erik Prusch recently told the
Wall Street Journal
that paying the debt in full would significantly reduce the company's cash reserves. The executive didn't say how long Clearwire could run on its current cash balance and if the firm defaults on the December 1st debt payment, it will still have a 30 day grace period.
Back in May,
Clearwire said it would drop WiMax and turn to LTE technology
for 4G services. At the time, the company said it had just enough money in the till
to operate for a year
. And things got worse for Clearwire when Sprint, the only company among the top four major U.S. carriers that offers WiMax 4G service, said
it would aggressively rollout a 4G network
and would support WiMax powered smartphones through 2012.
Sprint has
already signed a long term deal to jointly develop LTE service
with network wholesaler LightSquared. And while the carrier did recently raise $4 billion in notes due in 2018 and in 2021, there is no word if some of that cash will end up in Clearwire's pocket.
Sprint owns 54% of Clearwire
and some feel that the talk about default could be a ploy to force Sprint to purchase the company. Earlier this year,
reports of a Sprint buyout of Clearwire surfaced
, but obviously both sides never came to an agreement.
source:
WSJ
via
Phonescoop