LightSquared and Sprint reach 15 year deal to provide LTE service to the carrier
55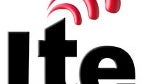 According to a
letter
obtained by Bloomberg, LightSquared has entered into an
agreement
to supply Sprint with LTE 4G service for 15 years. The letter, from Philip Falcone, who is one of the mobile broadband provider's major financial backers, was written to other investors in the company and says that, "LightSquared and Sprint will jointly
develop
, deploy and operate LightSquared's 4G LTE network. Sprint will become a
significant customer
of LightSquared's 4G LTE network." The deal is said to be valued at $20 billion and the two firms will share
network expansion
and
equipment costs
. This is not a total surprise as just the other day
we told you
that this deal was being talked about by both firms.
As we
reported
, LightSquared has been under fire for the
interference
that its LTE towers have been creating with GPS signals. A report is due at the
FCC
on July 1st about steps being taken to eliminate this problem. Other government agencies like the
DoD
and the
FAA
have stated LightSquared's technology will not work. The pressure is on for Falcone whose
Harbinger Capital Partners
hedge fund has invested more than 60% of its capital in the project. For Sprint, this deal gives them extra capacity to lessen the load on its network. According to Sprint CEO Dan Hesse, his company has been negotiating a similar deal with
Clearwire
, the company that currently provides 4G connectivity for the nation's third largest carrier. It is estimated that this deal could save Sprint a total of $240 million.
Chris Larsen, a Piper Jaffray & Co. analyst, says that before Sprint can take advantage of the
extra network capacity
offered by LightSquared, the latter will have to resolve its issues with the GPS interference. LightSquared also said that it will seek bids as soon as next week to sell service from its
satellite
to government
agencies
and other buyers. The satellite service would act as a
back up
to terrestrial based pipelines in case of emergencies that would prevent ground based networks from working.
source:
Bloomberg/BusinessWeek
via
Phonescoop
Recommended Stories