Class action lawsuit will move forward against Facebook over Messenger and alleged message content scanning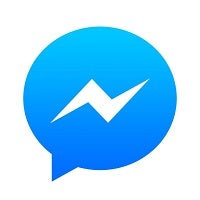 Facebook rubbed a lot of people the wrong way when it
started to segregate
certain features and abilities of its mobile app, and began
forcing use of its Messenger
app. The rationale was to
bring more features and smoother operation
within a dedicated messenger application.
Messaging within Facebook is pervasive enough that it was going to needlessly increase the complexity of the social networking aspect of the main app.
Of course, Facebook gains from increased use of the Messenger app as it
gives the social network
a different user model to gauge use behaviors and create more detailed advertising models. However, Facebook has allegedly gone beyond simple behavior analysis and been actively scanning private messages without user consent.
The lawsuit was filed two years ago, and sought class action status to enable awarding damages up to $10,000 per user. Facebook challenged the class action request on the basis that it was exempt under the Electronic Communication Privacy Act, which allowed for interceptions by service providers as part of the ordinary course of business.
However, Judge Phyllis Hamilton, of the US District Court of Northern California, ruled that Facebook did not explain how this practice fell within common business practices, and also denied Facebook's attempts to get the lawsuit dismissed.
At issue was Facebook's method of scanning messages that contained links to websites, and then would tally numbers of "likes" for those pages in an effort to compile more detailed user profiles to more effectively target advertising. Facebook says that it stopped doing this in 2012, but it that it did sometimes routinely analyze message content for purposes of protecting against spam, phishing, and viruses.
Facebook makes most of its revenue from advertising, so it needs to sustain its "free" service through that revenue. We are certain that Facebook will find a way to effectively fight the lawsuit or settle, because Messenger's current estimated global user base is 500 million. The class action suit also seeks to compel Facebook to stop any further scanning of private messages.
sources:
TNW
and
Reuters