Facebook to remove in-app messaging, use Messenger instead
14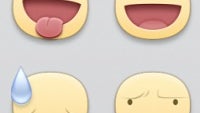 The social network began notifying users in select European markets that messaging through the Facebook app would no longer work, pushing them to download the Messenger app.
As for the main app itself, there will still be a messaging "button" of sorts, but when you select it, you will jump to Messenger, smiley and cat stickers and all.
Facebook confirmed that this is something that will eventually rollout worldwide, with a few exceptions. Low-end Android devices that have memory limitations will not be required to download Messenger. Also, this push does not yet affect Windows Phone users even though there is a first-party Messenger app available. Tablets are also exempt for the time being. Paper, Facebook's news feed, will also keep messaging integrated with that app for now.
If you have not bothered with Messenger, the experience is far better than the in-app vehicle, though there is something to be said about having everything in its place in one app. On the upside however, we can expect the main app to perform faster down the road, use less storage and memory. Moreover, as the social network continues to enhance the functionality of the Messenger app, such as
integrated voice calling
, having a separate app will certainly aid with a cleaner execution.
Is the trade-off to make room for two distinct apps worth the faster performance and expanded functionality? Tell us your opinion.
source:
The Verge