Facebook explains why Messenger needs permission for your whole phone
27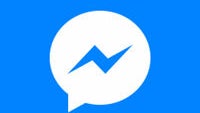 Mobile app permissions can be a difficult thing to navigate. Platform makers have to walk a fine line between giving users too much information (and causing confusion or forcing users to ignore it all) and giving too little info (which means users don't know what an app is doing). Android has been getting better about it, but users still wonder why apps need certain permissions. Now, Facebook is explaining why Messenger has so many permissions on Android.
Most of the permissions that Facebook Messenger asks for make sense, because Messenger does quite a lot of things. It needs camera access for taking photos and sending them to friends; mic access for recording audio messages; phone access to directly call phone numbers in the app; GPS access for checking and sharing your location in a chat; and contacts access so you can add contacts from your phone's contacts into Messenger or have Messenger contacts synced to your phone's contacts (those location and contacts syncing can be turned off in settings). But, some were concerned that Facebook Messenger also asked for permission to send/receive/read your SMS messages, which seems unnecessary given that Messenger does not act as an SMS app.
Facebook's official explanation for that is that the permission is only used when you add a phone number to your account. When you do so, Facebook sends an SMS with a confirmation code to that number, and the permission allows the app to catch the message, read it, and get the code automatically, in order to make the process easier.
That sounds reasonable enough, but it's up to you to decide if you trust that Facebook will only be reading your SMS in that specific scenario.
Recommended Stories