Nokia X3 Touch and Type Review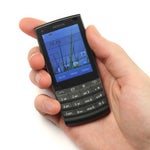 This is a global GSM phone, it can be used with AT&T's 3G and T-Mobile USA's 2G network .

Introduction:
Nokia X3 Touch and Type
couples a quirky 4x4 key keyboard with a 2.4" resistive touch screen and Wi-Fi all in a candybar form-factor and at a pretty budget price.
Design:
Physically, the Nokia X3-02 is thin, measuring in at 9.6mm thick and weighing 78g. It will fit into any pocket or purse. We really have to credit Nokia on the design of some of the less premium phones we've reviewed lately. Despite a mostly plastic body, the Nokia X3-02 still impresses with a build that makes a statement, and a quality that leaves us feeling confident the phone will last.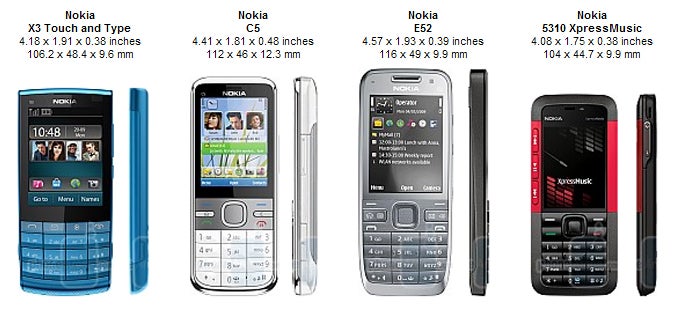 You can compare the Nokia X3-02 with many other phones using our
Size Visualization Tool.
The
screen
is a comfortable for the purpose size at
2.4"
, and with a resolution of 240x320 pixels, delivers a standard viewing experience for an S40 phone. Being a resistive screen the Nokia X3-02's doesn't have the same smooth feel as the screens on other higher end Nokia phones and glare in bright light isn't fantastic. The other annoying thing about S40 is the lack of brightness control. Nevertheless, overall, the screen is perfectly usable, and we found it to be among the more responsive resistive touch screens we've used.
The
top of the phone
is the widest part. Panning down the handset from top-to-toe, the X3-02 narrows towards its tapered bottom end. The screen area is given pride of place, with four glossy keys below (call, messaging, music and end), and the matted numeric keys below that. A point to note is that the numeric keys take a bit of getting used to. To their credit, they're large, well raised and easily distinguishable, however, the '0', '*' and '+' keys don't sit below the numbers as one might expect, instead, they align on the right hand side. As mentioned, the keypad's 4x4 layout isn't standard. The keys though feel good to the touch with a satisfying click, and interact nicely with the touch screen soft keys on the bottom part of the screen. Keep panning below the keys and you reach a grill that garnishes the loud speaker.
Flip the phone
on its back
and simplicity is the name of the game. With a two tone finish, the plastic part of the body is a gun metal type silver, while the aluminium back cover has a darker brushed metal look. Above the battery cover is the
5MP camera,
with a Nokia insignia and a model number acting as subtle decoration on and below the battery cover.