Canalys forecasts 5% growth in smartphone shipments this year
20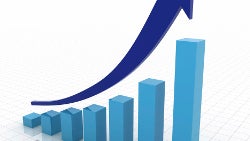 If you thought that 2016 would be the beginning of a correction for the smartphone industry, better guess again. According to a projection from analytical firm Canalys, smartphone shipments will rise 5% this year to 1.4 billion units. One area of strong growth on the planet is the Asia Pacific market (excluding China). India, despite the limitations of low per capita income, will see handset shipments rise 21% this year according to Canalys. Another red hot market is the Philippines, where the number of smartphones delivered are forecast to rise 26% for the year.
Canalys notes that in markets like Western Europe and North America, where phone shipments declined in the first two quarters of 2016, a strong second half comeback is due thanks to the launch of the new
Apple iPhone 7
and
Apple iPhone 7 Plus
. The researcher sees a strong enough iPhone led recovery that both regions will end 2016 with single-digit growth in smartphone shipments.
Even with a global increase in smartphone shipments this year, 2016 will not be a red letter year for Apple. Wall Street expects iPhone shipments will decline 9% during Apple's fiscal year, which ends in September. Analyst Ishan Dutt calls the
Apple iPhone 6s
and
Apple iPhone 6s Plus
"underwhelming" and blames a loss of momentum in China for Apple's current predicament. Another analyst, Jessie Ding, said "The iPhone 6s had a lackluster reception in comparison and the
iPhone SE
is unlikely to make a big difference to Apple's fortunes in the region this year. Local players have improved product quality and offer much better value for money."
Apple is expected to return to growth in 2017 with a 5% increase in units shipped. Considering that next year will be the tenth anniversary of the iPhone, we could see some hot new features that Apple has been holding back on. As a result, deliveries of the iPhone might top Wall Street's estimates next year.
source:
Barron's
Recommended Stories