Canada's Federal Court says RIM can use BBM as abbreviation for BlackBerry Messenger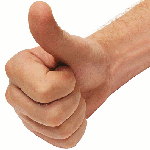 Can things get any worse for RIM? A
rapidly sinking stock
, miserable earnings forecasts,
departing executives
and competition that is well ahead of BlackBerry has left the Canadian based manufacturer
looking to hold on to any sort of hope
. Not that it changes anything in terms of BlackBerry's future prospects, but RIM actually received a favorable ruling in Federal Court of Canada on Thursday.
he wanted his company's name back
. RIM and its fans use BBM to signify the BlackBerry Messenger system that is one of the reasons that people still buy BlackBerry devices. Even though BBM Canada's use of the abbreviation goes back more than 60 years and it would certainly seem that it owned the trademark, the fact that both firms operate in different industries allowed the Federal Court of Canada to rule in RIM's favor. RIM, of course, is in the wireless telecommunications industry while BBM Canada is involved in broadcasting.
Currently, RIM has 59 million BBM users globally and while it
might not have been the end of the world
to have to change the abbreviation of BlackBerry Messenger, just the idea of something going RIM's way is something for the company to and its fans to celebrate.
"We are pleased that the Federal Court of Canada sided with RIM and confirmed that RIM's use of BBM does not infringe the trademark rights of BBM Canada as they had alleged."-RIM spokeswoman Tenille Kennedy
source:
Globe
via
MobileSyrup