RIM's top lawyer jumps ship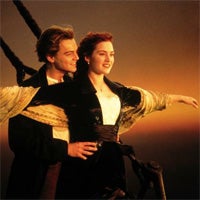 Sometimes it seems that RIM has a
never-ending casualty list
when it comes to executives packing up and heading for the door. That latest departure is Chief Legal Officer Karima Bawa. She joined RIM in 2000 and was promoted to her current position in 2010. Bawa has been responsible for writing many of RIM's commercial deals and has been involved in a number of patent litigations. Bawa intends to stay on board while a replacement is hired and transitioned into her duties.
While a number of executives have waived the white flag at the struggling company, this announcement comes on the heels of rumors that RIM is gearing up for a
massive layoff
. It's not immediately clear whether Bawa and some of the others are actually a part of these layoffs or they are leaving completely on their own accord, but the headcount is definitely continuing to dwindle.
"Thorsten Heins is reframing the RIM organization. Not everyone will fit into the new picture," said IDC analyst Kevin Restivo. "Departures, forced or otherwise, are inevitable anytime management sets a new course for an organization."
A former RIM employee also noted that Heins has a different leadership style. He said speaking on the condition of anonymity, "[Heins] is picking a very specific organizational structure, inner circle, external hires and strategy, and a lot of folks aren't 100 percent comfortable with it."
The rumored layoff is speculated to occur on June 1st. We will have to wait until then to see how many more RIM employees bite the dust as the company attempts to reshape itself to gain back some of its market share.