BlackBerry to announce Q2 earnings on September 27th
9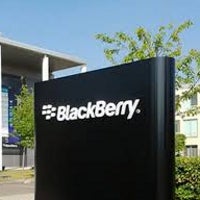 BlackBerry has announced that the Canadian handset manufacturer will report its fiscal second quarter earnings on September 27th. The results will be announced at 8am EDT, a good 90 minutes before the opening bell rings on Wall Street. BlackBerry has supposedly started the process of selling the company with the goal of
closing the deal with the winning bidder no later than November
.
Even though
Microsoft has already decided to purchase Nokia's devices and services for $7.2 billion
, speculation is calling for the gang at Redmond to open its wallet one more time to snatch up the beleaguered company. BlackBerry could also decide on a number of other rumored suggestions such as
spinning off BBM
, finding a buyer for its enterprise business, or selling the handset and software divisions separately.
A report released by the Wall Street Journal late last month stated that
the QWERTY equipped BlackBerry Q10 was selling poorly
. This model was BlackBerry's big hope considering the form factor was designed to be familiar for BlackBerry users with the popular BlackBerry physical keyboard on board. Going deeper in the past, it was
the fault of past management not to take the threat from touchscreen phones more seriously
when the
Apple iPhone
first was released in 2007. At that moment, BlackBerry was practically synonymous with smartphones and no businessman worth his pinstripes failed to own one.
BlackBerry finally entered the touchscreen era with the 2008
BlackBerry Storm
. Designed with the SurePress system that was supposed to make touching the screen feel like touching a QWERTY keyboard, the phone came to market half-baked with poor software and no Wi-Fi. While the phone sold well at first to iPhone starved consumers at Verizon, and did spawn a sequel, the heavily anticipated Storm failed at the moment that BlackBerry needed a hit the most.
From that moment on, BlackBerry was always one or two steps behind iOS/Android. And even when it might have had a hit on its hands, poor planning screwed it up. When the
BlackBerry PlayBook
tablet launched, it came
without native email capabilities
, a strange omission for a company known for its email software. The lack of a calendar also hurt sales.
By the time BlackBerry had a decent flagship, the touch/QWERTY combo
BlackBerry Bold 9900
/
9930
, Apple and Android were well ahead of the pack. And even the new BlackBerry 10 models have failed to sell well enough to reverse the company's fortunes. With one more BlackBerry 10 phone expected out this year, it is now unclear whether the first 5 inch 'Berry, the
BlackBerry Aristo
, will ever see the light of day. The most powerful BlackBerry ever is supposed to launch in November, the same month when BlackBerry wants to hand over the keys of the shop to the company that buys it out.
source: BlackBerry via
Crackberry