Best gaming phones to buy in 2019
18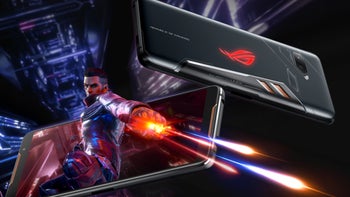 Gaming phones are one of the hotter newer trends to grace the smartphone industry. Actually, in all fairness, gaming-centric devices were popular once upon a time as well, but have been experiencing a stagnation of sorts for the past few years. No more, as a slew of well-known entities from the gaming industry as well as major smartphone players have now either released a gaming smartphone or are heavily rumored to be working on such a device.
Now that we have some competition going on, it's the perfect time to compare the available gaming options on the market and showcase what you should probably get if you're heavily invested into mobile gaming.
Let's go!
Apple iPhone XS, iPhone XS Max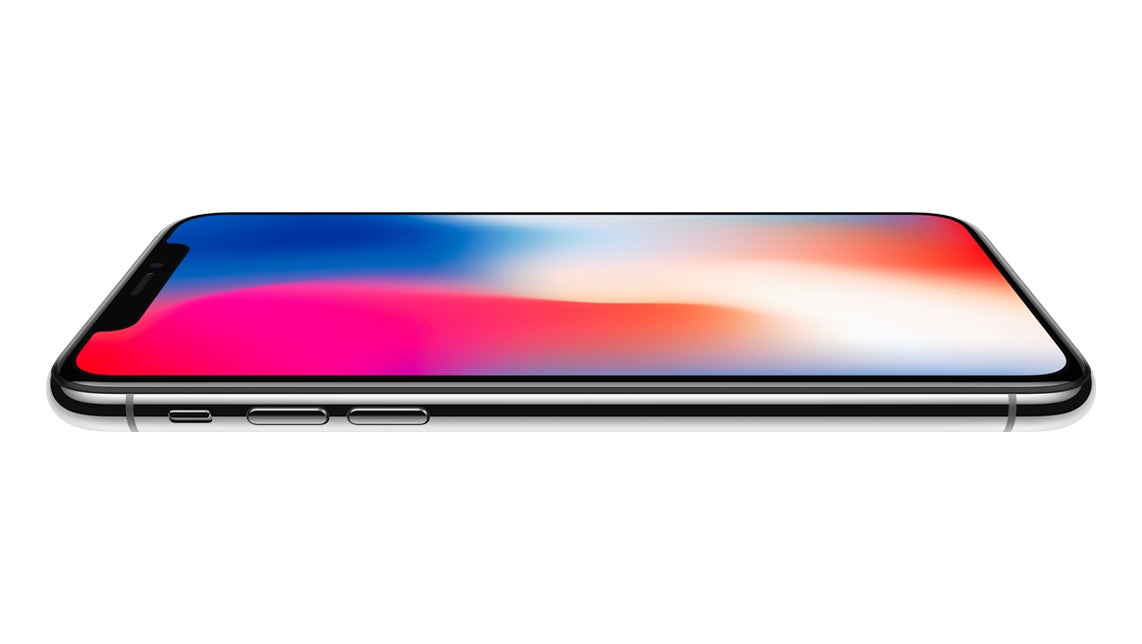 The Apple A12 Bionic chipset inside Apple's current smartphones is one of the most capable chipsets out there, and is more than perfectly honed for your intensive gaming sessions. Whatever game you might throw at the chipset, you can bet some money that it will crunch it at a constant 60fps framerate, which is one of the requirements for enjoyable gaming - that game you're currently playing would be much less entertaining if it constantly stuttered and dropped frames, right?
There are a couple of reasons why you should pick an iPhone for mobile gaming.
#1. Exceptional hardware
What makes the A12 Bionic chipset so good at gaming? For one, the 7nm chipset is 15% faster than the already that utilizes a legacy PowerVR architecture and helps the latest iPhones achieve a minimum of nearly 60fps in synthetic benchmarks and graphics-intensive titles. The fact that Apple also controls every aspect of the hardware and software means that the chip inside your iPhone will be perfectly optimized to bring out the best possible graphics-crunching performance when the need arises.
#2. Exclusive titles
While Android has definitely stepped up its game recently when it comes to timely app and games launches, iOS still enjoys a much higher level of exclusivity and usually gets the hotter new apps and games first. Actually, there are a slew of excellent and highly-enjoyable titles that are exclusive to iOS, and if history ever repeats itself, the next big gaming phenomenon will likely land on iOS first - just like Fortnite did.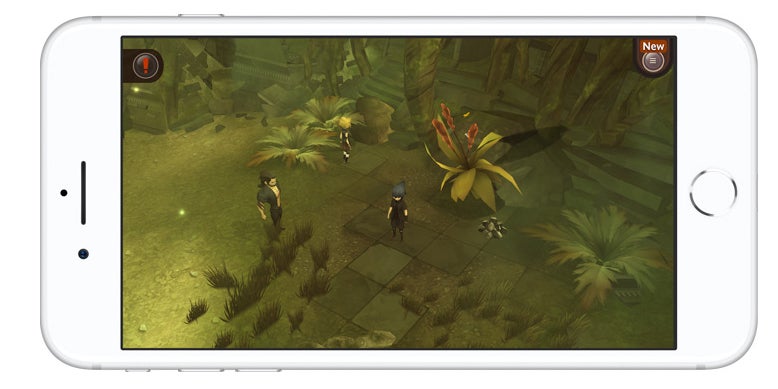 OnePlus 6T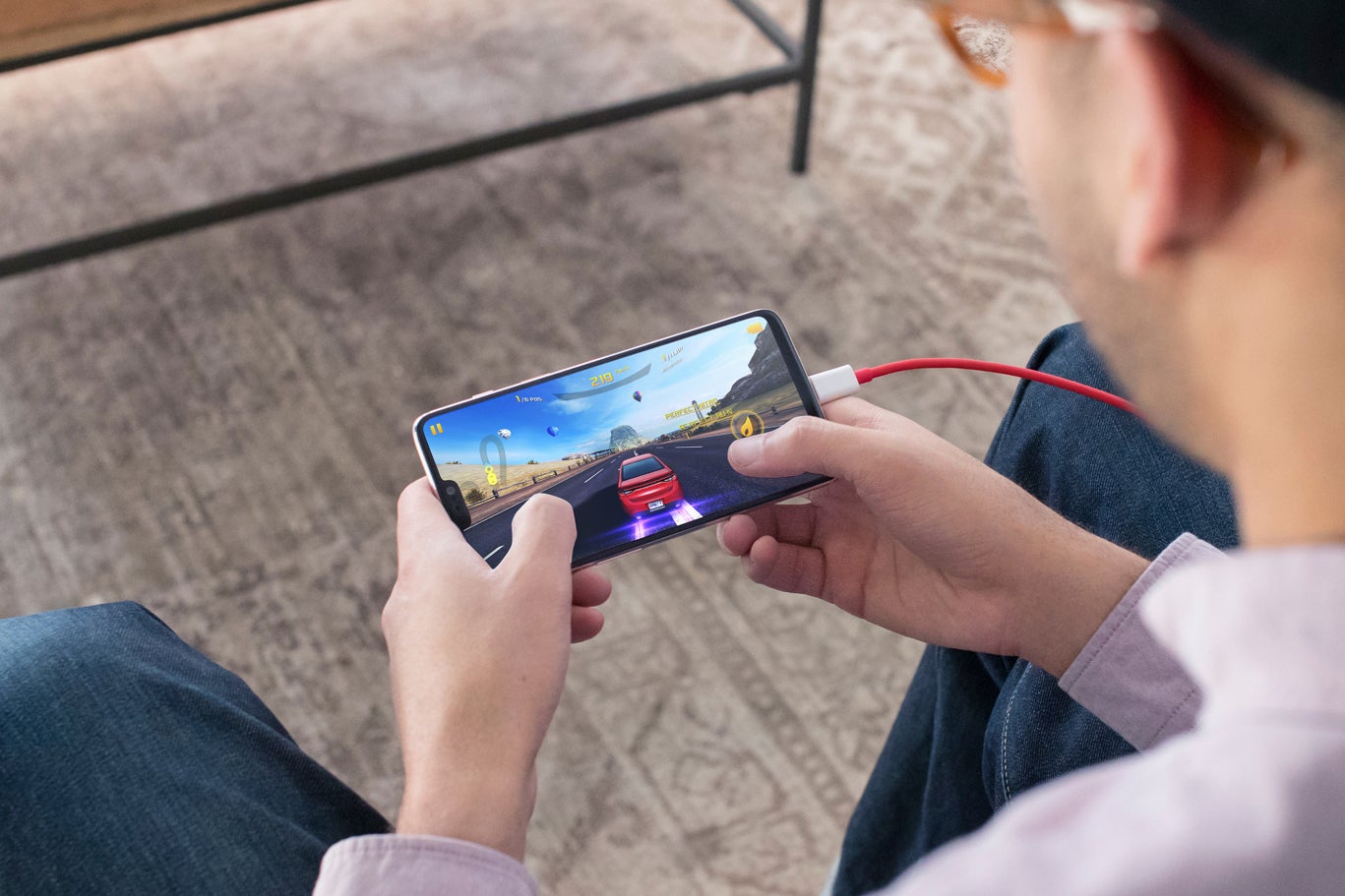 OnePlus's latest flagship handset is a prime candidate for the ultimate Android gaming machine, which can once again be attributed to a couple of factors.

#1. Superb hardware
Although it's featuring the very same chipset available in most current Android flagships, the OnePlus 6 performs slightly better in our own benchmarks against the competition. Multiple factors could be at play here -- while the chip is the same, optimization and tuning fall to the manufacturer itself. From the looks of it, OnePlus is squeezing the most out of the Snapdragon 845 chipset right now, capable of hitting higher framerates in direct comparison with other Android flagships.

#2. Excellent bang for the buck
Of course, the high-end hardware is not an exclusive aspect of the OnePlus 6 - many other devices are powered by the very same chipset and have comparable performance. What truly sets the OnePlus 6 ahead is the super-affordable price you could get it for, greatly increasing the value for money you receive at the end of the day. While devices like the Galaxy S9, S9+, LG G7 ThinQ, and others have a slew of nice extra features here and there, we can't overlook the fact that the OnePlus 6 offers equal or even better performance at a much more affordable price.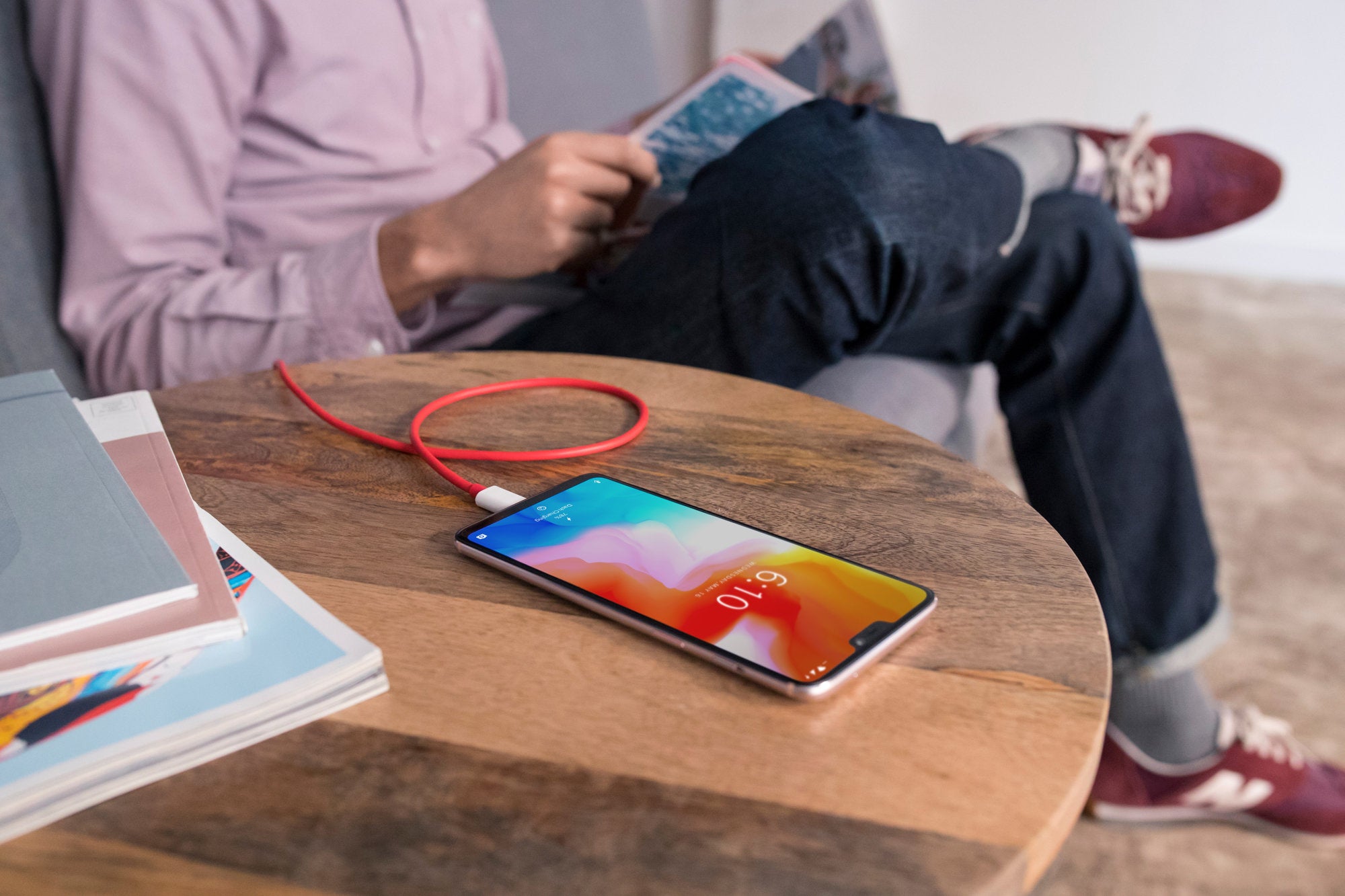 OnePlus 6
Asus ROG Phone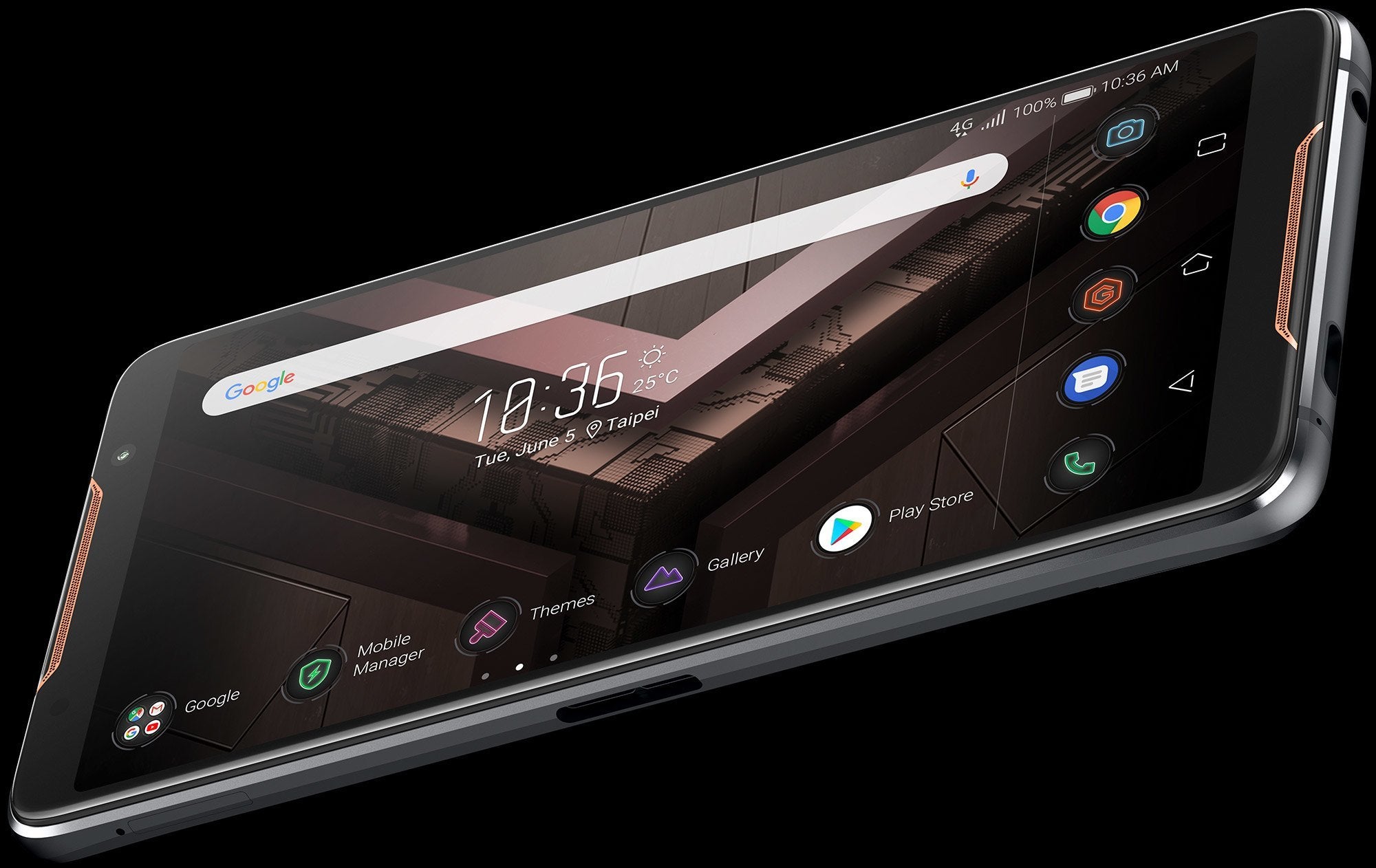 Okay, if we are to pinpoint one phone that screams "gaming" like no other, it would definitely be Asus' ROG Phone. Developed under its edgy and popular Republic Of Gamers sub-brand, the device is specifically tailored to crunch code and execute commands as fast as possible without getting too hot in the meantime. There are quite a few reasons why you should consider the Asus ROG Phone for your future gaming endeavors.
#1. Uncompromising hardware
An overclocked 2.96GHz Snapdragon 845 chipset aided by an Adreno 630 GPU and a dedicated cooling system hint at a superb performance that will simply crunch anything you could throw at it. Joining the fray are also 8 GB of RAM and a whole lot of 512GB to house all of your favorite games. To keep all of these shenanigans cool, Asus has employed an ensemble of copper heat spredder and carbon cooling pads to keep the hardware as cool as possible for as long as possible and alleviate the effects of thermal throttling.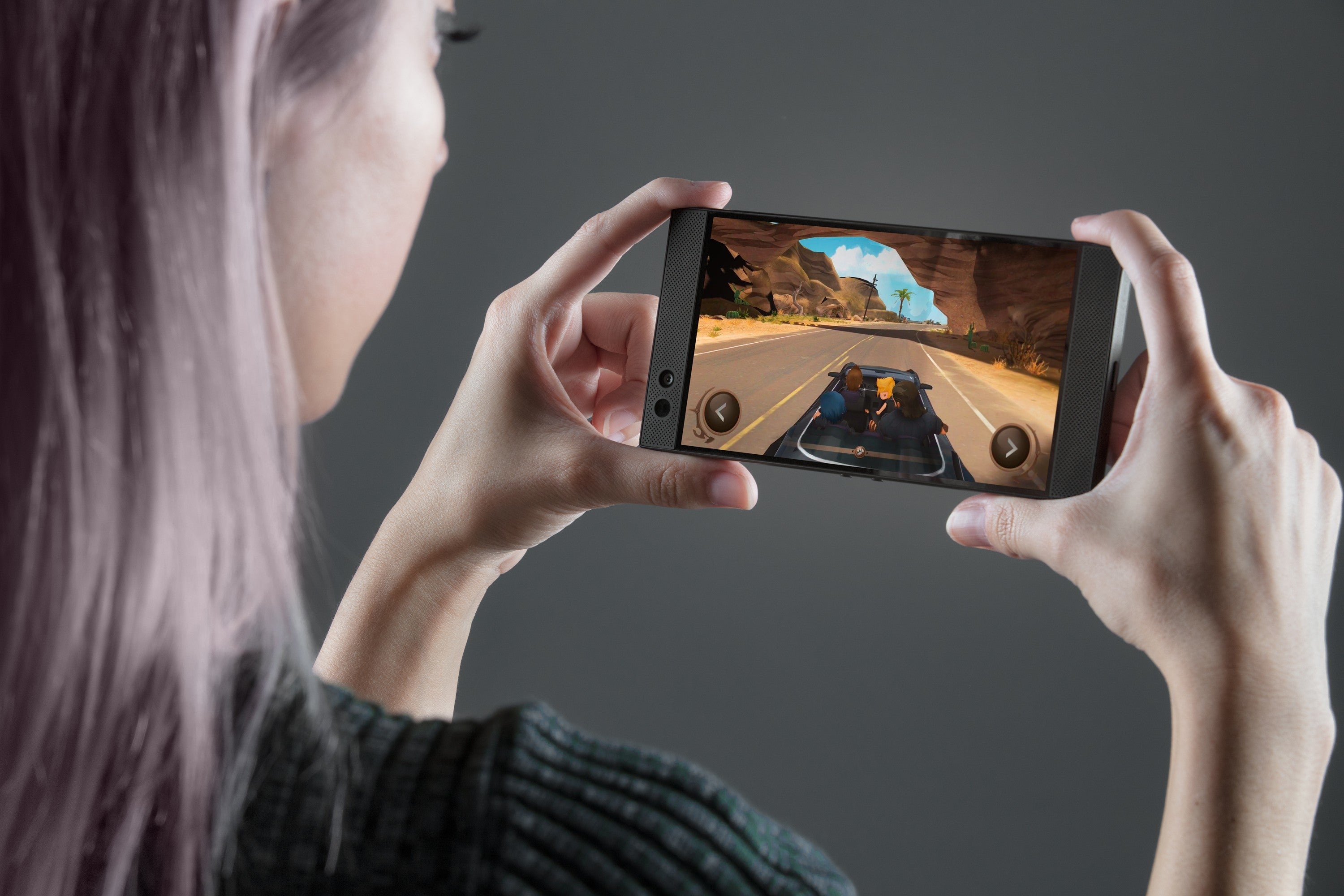 #2. Great display
Additionally, the Asus ROG Phone boasts an AMOLED, HDR-enabled display with a 90Hz refresh rate as well as a ultra-fast response time of just 1ms. Both of these are pretty important for enjoyable gaming since you can get comfortably high framerates with no perceivable lag. While the Asus ROG Phone can't boast the display with the highest refresh rate out there (the Razor Phone gets the cake), its responsive AMOLED screen has a high enough refresh rate as the vast majority of Android games simply aren't designed to really hit 90 or 120fps just yet.
Razer Phone 2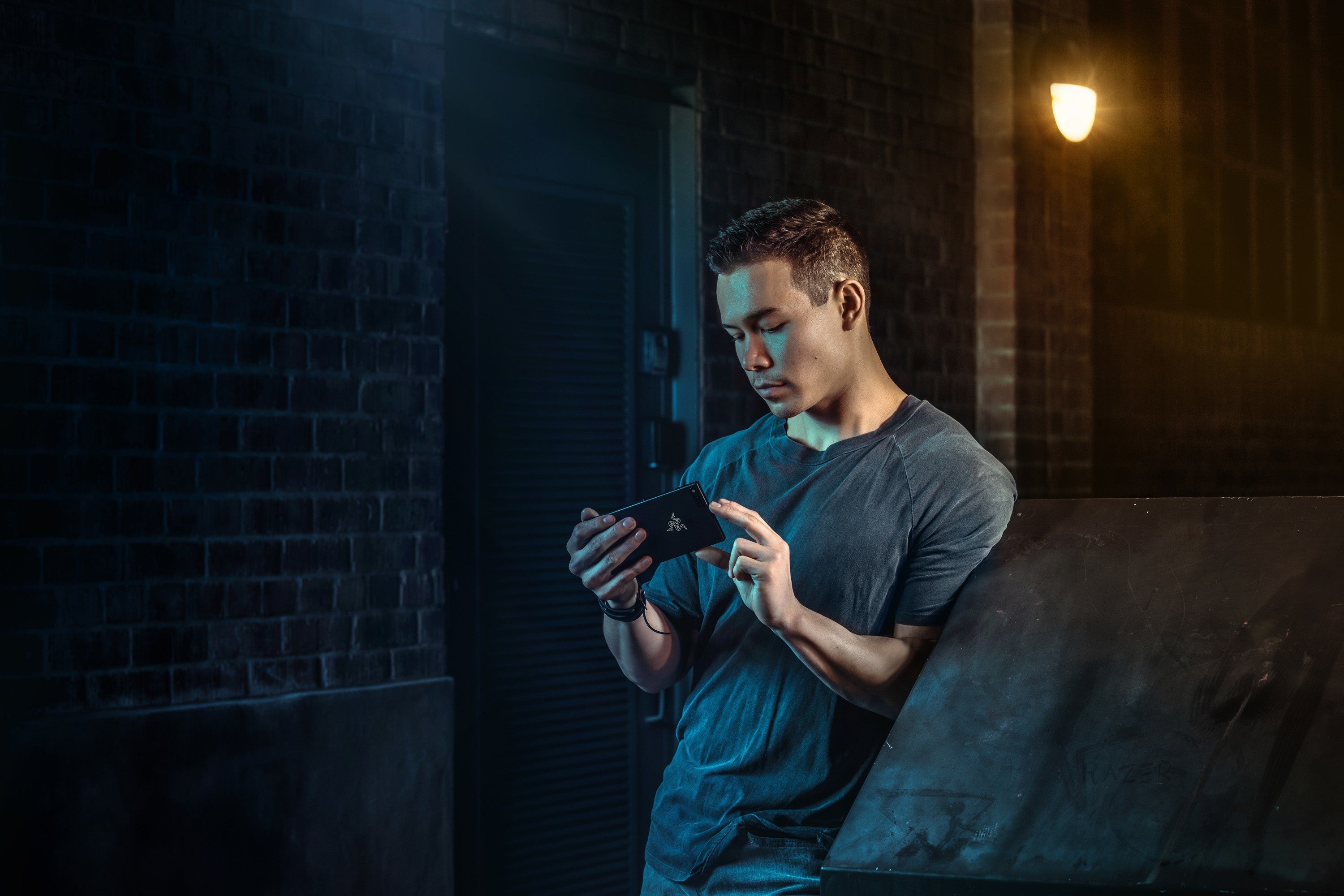 This is the one that pretty much kick-started the gaming phone trend back into the mainstream, but is it the best gaming phone out there? It wasn't at launch and is even less so at the moment, but you should still consider it if you're a die-hard Razer fan or want to experience a display with a crazy-high refresh rate. Yes, the phone is powered by the older Snapdragon 835 chipset, but it still has a couple of things going on for it that should theoretically capture your attention.
#1. 'Dat display tho'
The 120Hz display of the Razer Phone is its single defining feature as it can hardly be found on any other widely-available phone yet. Surely, you can get an iPad with such a buttery-smooth refresh rate and it will most certainly be a better gaming medium. While most and many Android games aren't really optimized to run at such crazy-high refresh rates as moth device displays are only capable of hitting 60fps, you could experience more than that in a slew of titles. However, while most games don't make full use of that 120Hz display, the interface of the phone does that well, and let us tell you, interacting with that feels superb.

#2. HDR and Dolby Atmos support
At the time of its release, the Razer Phone was the first device to simultaneously feature both HDR10 support and six-channel, Dolby Atmos-enabled stereo speakers, making it an excellent companion for media consumption on the go. What does this have to do with gaming? Nothing, but we still think it's a nice feature to have.