Apple's new product announcements: Rumor mill had it mostly right
9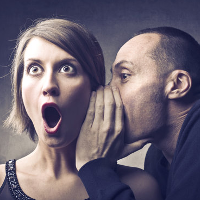 Now that Apple has ended its eagerly awaited media event, it is time to look back and see how the rumor mill fared with the almost never-ending predictions for the event and the devices that were introduced. When it comes to the
Apple iPhone 6s
and
Apple iPhone 6s Plus
, the earliest rumors called for Force Touch to be included. It wasn't until the last few days
that the name 3D Touch and the three levels of tapping started to get bandied about
. Regardless, that was still a good leak.
By the time May rolled around, KGI Securities Apple analyst Ming Chi-Kuo, already renowned for his amazingly accurate Apple inside information,
pretty much had the iPhone 6s and iPhone 6s Plus down
. He called for the A9 chip to be employed by both phones (after guessing the new 6s names, that was the easiest call to make), said that Force Touch would be added, stated that Apple would use Series 7000 aluminum to strengthen the devices, and predicted the "bumped" camera combo of 12MP/5MP. He also called for the addition of the Rose Gold color option. Kuo also was 100% correct with his assessment that there would be no 4-inch Apple iPhone 6c model.
What turned out to be false
was that last minute rumor showing a higher resolution screen
(488ppi for the
iPhone 6s
and 460ppi for the
iPhone 6s Plus
). The jury is still out on whether Apple doubled the amount of RAM in both phones to 2GB, although this isn't information that Apple usually makes privy. Among the items that no one caught was the True Tone selfie flash embedded in the front display.
The tipsters had the
Apple iPad Pro
pretty much called early. Back in 2013,
several analysts predicted that such a device was coming
. The four speakers were
something we saw on alleged iPad Pro casings going back last year
, and the 12.9-inch screen size was rumored just as far back. Kudos again to KGI Securities Ming Chi-Kuo, who predicted that
Apple would release a stylus for the iPad Pro all the way back in January
. No one knew, however, that it would be called the
Apple Pencil
. And while it seems overlooked, the
Apple iPad mini 4
was expected to be unveiled today, which of course it was. Hope you
didn't blink or else you would have missed it
.
Overall, we'd say that the rumor mill did a great job at early and accurately predicting what we would see today from Apple. Now, what will be the first prediction about the Apple
iPhone 7
?