KGI Securities says the Apple iPhone 6s and iPhone 6s Plus to have A9 chip, 2GB RAM and 12MP camera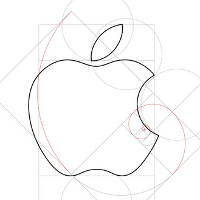 KGI Securities is the home to noted analyst Ming-Chi Kuo, who has provided many accurate leaks about the iPhone, the iPad and the
Apple Watch
. The securities firm has just released some information about the next iteration of the iPhone, which it says will be called the Apple
iPhone 6s
. While Kuo's name isn't mentioned in the report, we have to take that leap of faith and assume that much of the following information originates from him.
According to KGI, the Apple iPhone 6s and Apple
iPhone 6s Plus
will
both come with Force Touch on the screen
. The feature which is found on the Apple Watch, allows the display to measure how hard you are pressing on it. The screen will read a hard touch to be a different input than a regular touch of the screen. This allows new features to be offered for both models of the iPhone 6s. KGI also is in the camp that says that
Apple will not be releasing a 4-inch version of the iPhone 6s
for those who are nostalgic for the smaller screen size.
KGI says that the Apple iPhone 6s will feature a 4.7-inch screen while the Apple iPhone 6s Plus will carry a 5.5-inch display. Both will be powered by the Apple A9 chipset and will contain 2GB of LPDDR4 RAM. The rear camera on both models will be 12MP. And Apple will add a rose gold color similar to the shade used on the $17,000 Apple Watch Edition timepiece. The iPhone 6s and iPhone 6s Plus will start mass production in late August, according to KGI, with 80 million to 90 million units expected to be sold in 2015.
To prevent bending, the new models will use Series 7000 aluminum. As we told you when a similar rumor popped up last month, this material is employed on the Apple Watch and is
60% stronger than the currently used metal
. And sapphire glass is once again rumored to adorn at least some of the new iPhone models. If Apple's suppliers can have a decent yield of the stuff, sapphire glass should be applied to the display on the Apple iPhone 6s Plus. Another KGI source says that a special limited edition of the iPhone 6s Plus will use the material.
The report says that in order to keep Apple Pay on a fast growth track, Touch ID has been improved on the phones. KGI sees the smaller Apple iPhone 6s outselling the Apple iPhone 6s Plus by a 2 to 1 margin.
So that is KGI's early look at the new iPhone 6s and iPhone 6s Plus. We're sure that this will be revised and re-issued with more new info once we start moving closer to the expected September unveiling of the new models. And keep checking in because you never know when the next iPhone might be spotted. Believe it or not, legit pictures of the
Apple iPhone 6
leaked last year in March
, almost 6 months before the unveiling. Of course, we had to wait the 6 months before we could say for sure that the images from back in March were for real!
Apple iPhone 6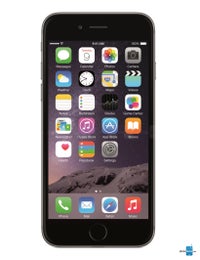 Apple iPhone 6 Plus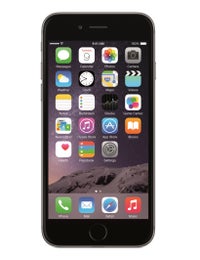 Thanks for the tip!