Is an Apple iPad Pro coming? Analysts speak out
26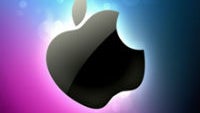 According to Piper Jaffray analyst Gene Munster, Apple could be readying a tablet designed to handle those high-performance tasks normally done on a PC. Dubbed the Apple iPad Pro, this tablet would focus on word processing, spreadsheets and presentations. Munster told his clients on Tuesday after the unveiling of the new
Apple iPad Air
and
Apple iPad mini with Retina display
, "
This would seem to leave room for a 'Pro' model at some point if a market for a higher performance tablet exists
."
RW Baird's Will Power (hey, we don't make these names up) says that most iPads are used for game playing and for watching video instead of using the slate to enhance productivity. Power notes that based on Gartner's prediction that 300 million PCs will ship this year against 180 million tablets, "
There's still a significant growth opportunity for tablets and Apple is trying to find ways to further segment the market
."
Barclay's Ben Reitzes sees Apple offering a 13 inch iPad for the enterprise. The analyst sees the 64-bit A7 processor as being the perfect chip to drive such a device. Piper Jaffray's Munster says that the 64-bit chip offers a level of security necessary for the business market. Meanwhile, Tony Sacconaghi of Sanford C. Bernstein pointed out some comments made by Apple CEO Tim Cook, putting down rival tablet makers. Cook said that Apple's rivals want to turn PCs into tablets and tablets into PCs.
As a result of that statement, Sacconaghi expects Apple to offer a touchscreen notebook that could fold into a tablet and weigh under 2 pounds. "
A successful converged device offered by Apple could be a huge opportunity, adding tens of billions of dollars in net incremental revenues
," the analyst said.
source:
USAToday