Apple's iRadio hits another snag; WWDC launch in jeopardy
16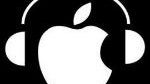 UPDATE:
Sources familiar with the negotiations say that Apple and Sony Music are hung up over how much Apple should pay the record label when an iRadio user listens to part of a song before skipping to another one. Other labels are said to be upset with the hold up as they expect Apple's streaming music service to give the music industry a shot in the arm
.
source:
SlashGear
Back in March, and again last month, we passed along the word that
the failure of Apple to reach a deal with Sony Music
was delaying the launch of iRadio. Unless you've been in an isolation chamber these last few months, you know that this is expected to be
Apple's free streaming music service
with which it will compete against other services like Pandora and Spotify. And yes, just the other day
more competition came in the form of Google Play Music All Access
. But unlike those services, Cupertino plans on profiting from mobile ads instead of subscription fees. Revenue from the mobile ads are to be split with the record labels.
While Apple had hoped to launch the service at next month's WWDC developer conference, snags in negotiations with
Sony Music
and
Warner Music
have forced a delay. And now there is word leaking out that the fourth largest music publisher, BMG Rights Management, is also unhappy with Apple's offer and has not reached a deal yet with the Cupertino based firm.
Earlier this year, Apple was believed to be offering the labels a royalty rate of
6 cents for each 100 songs streamed
, about half the 12 cents that Pandora is believed to pay and well under the 35 cents that Spotify is believed to pony up. But Apple is said to believe that because it is offering these companies a split of ad revenues, and because it expects an exceptionally large number of users, it should not have to pay the same royalty rates as other streaming music services.
The music industry is concerned about getting locked into a deal that pays songwriters and artists an amount deemed to be too low. This is what happened with Pandora. The president of the National Music Publishers Association, David Israelite, doesn't want to see another Pandora-like deal get signed. Although his organization is not involved in the negotiations with Apple, he said, "
It's very important that new digital services pay songwriters and music publishers a fair share of the money
."
source:
TheVerge
via
BGR