Apple, Sony unable to come to terms; iRadio is delayed
20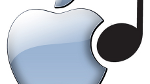 According to a published report on Thursday, Apple's inability to come to terms on a licensing deal with Sony Music has led to a delay in the launch of the
Apple iRadio
streaming music service. Rumors of such a service started picking up speed earlier this year when
hidden icons were found on an Apple iPad running iOS 6.1.
Apple and Universal Music are rumored to have worked out an agreement while a deal with Warner Music is said to be close.
This isn't the first time that an impasse between Apple and Sony has been rumored.
Earlier this year, talks between the two firms were going nowhere
preventing Apple from launching its service around the Grammy Awards which were held in February. Part of the problem is that Apple had originally offered the labels
6.5 cents for each 100 songs streamed
which is half the rate that Pandora pays. The labels rejected this offer and Apple subsequently raised its offer to 12.5 cents for each 100 songs streamed. It is not known how many labels agreed to that rate. The problem for Apple is that the record labels see the iRadio service as being a big hit for the Cupertino based tech giant, and feel that they should be sharing in the rewards.
For its part, Apple is said to be offering the labels a combination of a licensing fee based on the number of streamed tracks and a share of advertising revenue. Apple is also proposing a guaranteed monthly payment to the labels in case iRadio doesn't do as well as predicted. The service is expected to be offered free with Apple making money from advertising.
source:
FinancialTimes
via
AppleInsider