SEC charges ex-Apple supplier with fraud
3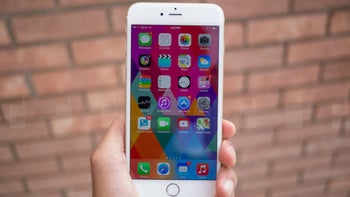 One of the most famous lines in movie history was said during 1967's The Graduate. College grad Benjamin Braddock, played by a very young Dustin Hoffman, is getting advice about his future when a family friend seems ready to give him the secret to success. "Plastics," says the friend and that one-word line is the 42nd most famous quote in the history of cinema according to API. If that movie had been filmed in 2013, the word "plastics" might have been replaced with "sapphires."
Eventually,
GT Advanced ended up in bankruptcy court
and today
the Securities and Exchange Commission (SEC) charged
(via
Tech Crunch
) both the company and its former CEO with fraud. The SEC said that both mislead investors about GT Advanced's abilities to supply Apple with sapphire glass for the iPhone, and "misclassified" $300 in debt owed to Apple. The regulatory agency noted that GT Advanced's failure to hit certain performance milestones resulted in Apple withholding payment of $139 million from the outfit. It also gave Apple the right to demand an accelerated repayment of $306 million that Apple had provided GT Advanced in advance.
GT Advanced's CEO lied to investors about its deal with Apple

The SEC alleges that GT Advanced's filings with the agency hid the fact that Apple could demand the $306 million repayment at any time. The agency says that the company also made unsupported claims that Apple hadn't lived up to its end of the deal, thus releasing GT Advanced from having to meet its performance benchmarks. During the firm's second quarter 2014 earnings call, then-CEO Thomas Gutierrez lied to investors, the SEC claims. He said that GT Advanced expected to hit performance targets and would get paid another installment payment from Apple by that October. Two months later, the company filed for bankruptcy. Today, GT Advanced is privately owned.
"GT and its CEO painted a rosy picture of the company's performance and ability to obtain funding that was paramount to GT's survival while they were aware of information that would have catastrophic consequences for the company. We will continue to hold chief executives accountable when they breach their most fundamental duty to make full and truthful disclosures to investors."-Anita B. Bandy, Associate Director, SEC Division of Enforcement
Both GT Advanced and its former CEO Thomas Gutierrez both consented to the findings of the SEC that they had violated antifraud provisions of the federal securities laws. Neither admitted or denied the findings, and both agreed to cease and desist from further violations. The former executive also agreed to pay the SEC over $140,000.