Apple's sapphire source declares bankruptcy
83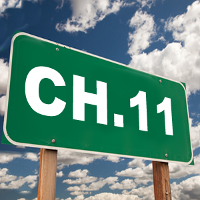 GT Technologies, the company that partnered with Apple on a sapphire producing facility in Mesa, Arizona, has filed Chapter 11 bankruptcy. Under terms of their agreement,
GT was expected to produce $578 million worth of synthetic sapphires for Apple
. The sapphire is used by Apple for the Apple Watch, and for the camera and the Touch ID fingerprint scanner on the Apple iPhone.
Of course, there was speculation for months about whether Apple would use a sapphire screen on the
Apple iPhone 6
and
Apple iPhone 6 Plus
. But instead of using the material, one of the hardest on earth after diamonds,
Apple decided to go with its own ion-strengthened glass
. According to news that came out after the two new models were unveiled, Apple was indeed
planning on equipping both new handsets with a sapphire glass screen
. But Biel and Lens Technologies, the finishers for the sapphire, reportedly had yields of only 25% which was not high enough to ensure enough of a supply for Apple. Instead, the tech giant used the finished product it received for the Apple Watch.
"GT has a strong and fundamentally sound underlying business. Today's filing does not mean we are going out of business; rather, it provides us with the opportunity to continue to execute our business plan on a stronger footing, maintain operations of our diversified business, and improve our balance sheet. We are convinced that the rehabilitative process of chapter 11 is the best way to reorganize, protect our company and provide a path to our future success. We remain committed to our roots in innovation and our diversification strategy. We plan to continue to operate as a technology leader across our core set of businesses."-Tom Gutierrez, president and chief executive officer of GT
Under Chapter 11, GT Technologies will continue to operate while it offers up a restructuring plan that will have to be agreed to by the bankruptcy court. In the meantime, GT will not be forced to make debt payments until the restructuring is agreed to by the court. While Apple still might look to GT for sapphire production, the latter company will have to resort to less favorable debtor-in-possession financing to run the business. As of the end of last month, the company had $85 million in cash
source: TechCrunch