Apple ties up long-term supply of sapphires
53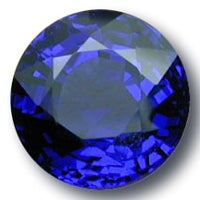 Now that Apple is using sapphires for the camera lens on the Apple iPhone, and on the home button of the Apple iPhone 5s to protect the Touch ID fingerprint sensor, the company needs to contract for a long term supply of the gemstone. To that end, Apple has inked a deal with GT Advanced Technologies that covers multiple years of sapphire supplies.
Under the term of the contract, the sapphire will be produced in an Apple plant in Mesa, Arizona. GT will purchase and operate the equipment for Apple and the latter will give GT a $578 million prepayment which will be repaid over 5 years starting in 2015. The new Apple facility in Mesa will create more than 700 jobs and will run on 100% renewable energy.
As part of the deal, GT will move to the fast-track its development of the next-gen large capacity furnace. This will produce high volumes of sapphire material at a low cost. Where will all that material go? Besides the camera lens and the home button, there is speculation that Apple will use sapphire for displays. Why not? After all, it is a very hard material with scratch-resistant properties.
source:
AllThings D