Apple to shut down Beats Music on November 30th
17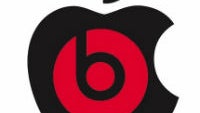 With Apple Music thriving, Apple has posted on the Beats support website that Beats Music will be shut down at the end of this month. According to the post, the service ends November 30th with the cancellation of subscriptions. Apple says that those who were using the soon-to-be defunct music streamer can move their "picks and prefrences" to Apple Music. The support site includes a link to instructions on how to do this.
Apple acquired Beats Music as part of its largest acquisition ever,
the $3 billion purchase of Beats Audio
that it announced in May 2014. Despite quickly assimilating Beats' headphone unit into the company, leaks made prior to the announcement of the transaction hinted that
Apple's main target was streaming Music service Beats Music
. At the time, leaked documents showed that
the streaming music service had only 111,000 subscribers
.
On the support site, Apple hinted that the human curators who worked on Beats are now doing a similar job for Apple Music.
The latter launched on June 30th
and offers a free three-month trial. After that expires, Apple charges $9.99 monthly for an individual account, or $14.99 for a family of up to six members. At last count,
Apple Music had 6.5 million subscribers
in October.
"Beats Music ends on November 30. Your subscription will be cancelled, but you can move your picks and preferences over to Apple Music right now. All the pros that curated music for you are still crafting more amazing experiences. Plus, on Apple Music, you'll get even better recommendations based on music you already listen to and love, 24/7 global radio with Beats 1, exciting material from your favorite artist, and more."-Apple
Besides the streaming music service, Apple Music includes always on global radio station Beats 1 and a feature called Connect. This is essentially an online bulletin board where artists can interact with fans.
source:
Apple
via
CNET