Apple to launch their own wallet app?
10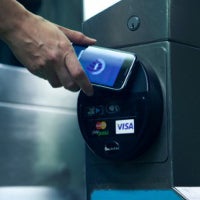 Apple hasn't been hasty about jumping on the mobile payments bandwagon. However, with
Google Wallet's steady growth
and the recent introduction of Amazon's
Firefly app
on the Fire Phone, Cupertinians have reportedly decided it is time to focus on a wallet app for iOS.
Sources say that Apple has been in discussions with various companies from the payment industry, supposedly making arrangements so that the iOS wallet could hit the ground running. It is rumored that Cupertino will take things a step further by adding a specific piece of hardware to its new products, which will act as a secure storage for the user's sensitive data. Mobile providers will have nothing to do with this particular part of the phone, which may allow Apple to avoid some speedbumps, such as the offbeat problems
Google Wallet seemed to have with Verizon
.
How the payment communication will be done is yet unclear. Speculations vary between Wi-Fi, Bluetooth, or NFC. With the iPhone 6 reportedly
about to be announced mid-September
, we guess we'll find out some more details soon enough.
source:
The Information
via
The Verge