Google now offering Wallet debit cards to really take on PayPal
13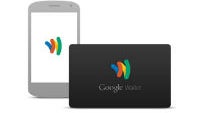 The last update to Google Wallet
fundamentally changed
the focus and purpose of the app, and expanded compatibility to all phones, including
iPhones
. It had been that Google Wallet was an app to push forward the use of NFC as a payment system, but too few devices supported the hardware, and too few merchants accepted it. Now, it is much more of an actual Wallet including loyalty cards and offers, but the real focus is similar to PayPal in being how you transfer money and even being an online bank.
That vision has taken another step forward today because Google is now offering an official Google Wallet debit card. The card will work just like any other debit card and let you pay for items everywhere Mastercard is accepted. The Google Wallet card is backed by The Bankcorp Bank, and it can only draw money from your Google Wallet account balance. This card cannot be used like the NFC payments which use other linked debit cards and credit cards. You will also be able to use the card to get money at ATMs using the same PIN that you would use in the app on your phone.
The Google Wallet card isn't for everyone, of course. The most likely to find value in the card are sellers who use Wallet to accept payments, like developers in the Play Store. It would also be useful if you happen to use Google Wallet to send and receive money in general and happen to carry a balance in your Wallet account.
If you want to get a Google Wallet card, just login to the Wallet website, and you'll notice that in the navigation menu on the left the "Wallet app" entry now reads "Wallet app and card". That link will help you get either the app or the card, and the card is said to take 10-12 days to arrive.