Verizon says it won't allow Google Wallet because it uses NFC
41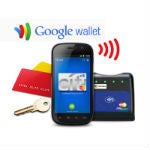 Okay, obviously that's not the official reason given by Verizon, but essentially, it's the truth. Verizon responded to an FCC complaint about Google Wallet not being allowed on Verizon devices. The official reason doesn't mention NFC, but we'll sort through the response for you.
Google Wallet launched
over a year ago, and has yet to make it onto any Verizon handsets, despite updates to
make it more secure
. Verizon claims that it isn't "blocking" the app, although it won't show in the Google Play Store for Verizon users, and doesn't come preloaded on any devices. The FCC stepped in to
Verizon's response was that, while it isn't "blocking" the app (even though it is), if it were, the reason would be
because Google Wallet requires access to a "secure element" which isn't available on all handsets
. And, if Google were to remove this requirement, then the app would be free to be installed on Verizon devices, much like other mobile payment apps Square or PayPal.
Of course, that "secure element" is the NFC chip found in certain handsets. You know, the NFC chip that makes Google Wallet useful, and separates it from the competition like Square and PayPal. Although, it is similar to one competitor: Verizon-backed Isis, which uses NFC-enabled SIM cards for tap-to-pay transactions.
So, the official reason why Verizon isn't allowing Google Wallet is because it requires interaction with a "secure element" (aka NFC-chip), and that secure element isn't available on all Verizon handsets. Following this logic, Verizon will have to be careful when Isis is launched on the network (currently it is only testing on T-Mobile), and not allow any users to download and install Isis,
until everyone on the entire network
has an NFC-enabled SIM card, or else the company would look quite hypocritical.