Report confirms Apple's plans for 11-inch iPad Pro, details new Apple Watch sizes
16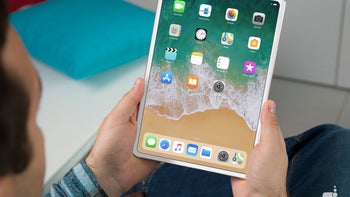 2018 iPad Pro concept based on rumors
Apple analyst Ming-Chi Kuo has already confirmed Apple's plans for a total of
three new iPhone models
in 2018 and an updated pair of AirPods. But thanks to his latest research note, various details surrounding the upcoming iPad and Apple Watch series' have been revealed.
Starting off with Apple's tablet line, the report once again affirms that
Face ID
will be coming to the new iPad Pro line. Additionally, it's confirmed that the two new models look set to adopt a refreshed design that will see the removal of the physical home button, which suggests a significant reduction in bezel size is to be expected. This, in the case of the larger model, should translate into smaller dimensions due to the fact that it will retain the same 12.9-inch display. Interestingly, however, when it comes to the smaller model, this will not be the case. See, instead of reducing the overall size of the tablet, it appears Apple has opted to simply increase the display diagonal by 0.5-inches to a total of 11-inches, resulting in the second increase for the smaller model since its debut – the original model launched with a 9.7-inch panel back in 2016.
Moving on to the Apple Watch, Kuo is once again confirming previous claims of
larger display sizes
, although the exact sizes are now specified: 1.57-inches for the smaller model and 1.78-inches for the larger. For comparison, the current Apple Watch Series 3 is offered in 1.31-inch and 1.54-inch models. Overall, though, these changes are not expected to affect the overall size of the device. Also, it's worth noting that big improvements to heart rate monitoring are said to be on the way.
On one final note related to accessories, in addition to the
updated AirPods
, the research note also expects mass production of the AirPower wireless charger to commence in time for a launch alongside the 2018 iPhone lineup.