Apple seeks to stop August 5th ban on Apple iPhone 4 and Apple iPad 2
28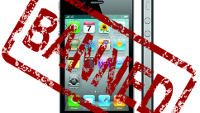 Believe it or not, the
Apple iPhone 4
and the GSM flavored version of the
Apple iPad 2
are both less than a month away from being
banned
in the U.S. by the ITC. Apple is seeking to halt the ban, which goes into effect on
August 5th
following a 60 day review period by the President of the United States. The
presidential review period starting counting down on June 4th
, when the ITC initially imposed the order, and while other Apple devices were part of the import ban, only the Apple iPhone 4 and the Apple iPad 2 (GSM) are still being sold by Apple. The president is not expected to interfere in the case.
You might think that this is not a big deal considering that the Apple iPhone 4 originally launched in 2010. But Apple has kept it around as an entry-level device and it was the
fourth most popular
smartphone in the U.S. during 2012. Many carriers have resorted to giving it away for free with a signed two-year contract, but that is all in jeopardy.
Back in June, the ITC ruled that the Apple iPhone and Apple iPad both infringed on a Samsung patent related to encoding. That led to an automatic import ban order from the ITC. Now, with the prospect of having two of its devices banned from entry into the U.S., Apple is seeking to win a last second reprieve. The Cupertino based manufacturer says that the ban will "
sweep away an entire segment of Apple's product offerings
," and will also harm the carriers that sell those devices.
Apple argues that the Federal Circuit Court of Appeals, where it is appealing the ITC ruling, is going to rule that the Samsung patent that Apple infringed on (according to the ITC) is invalid. It also says that even if the appeals court rules in favor of Samsung, an import ban isn't needed because Samsung could win damages in a similar case taking place in Delaware court.
If you like to dress up and play lawyer, you can check out the filing below.
source:
Scribd
via
GIGaom
>