Apple says Preliminary Injunction on Samsung GALAXY Tab 10.1 cannot be dissolved while on appeal
2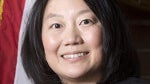 The question of whether Judge Lucy Koh can dissolve the preliminary injunction that she placed on the
Samsung GALAXY Tab 10.1
is the subject of the latest Apple vs. Samsung court battle. You might recall that the judge slapped the injunction on the tablet ruling that a jury would probably find that the device copied Apple's design patents on the Apple iPad. But the jury actually ruled that the Samsung GALAXY Tab 10.1
did not infringe on the Cupertino based firm's D'889 design patent
and had infringed on the basis of three software patents held by Apple. Still, Samsung immediately
filed a motion after the jury verdict to release the PI on its tablet
.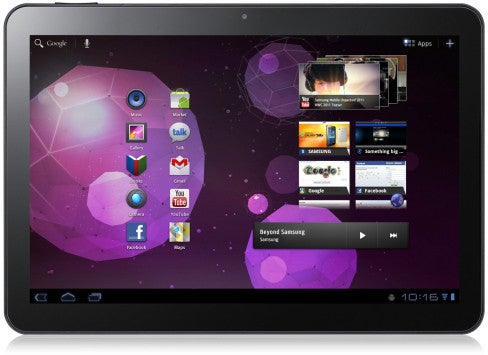 The Samsung GALAXY Tab 10.1
On Thursday, Judge Koh ordered both Apple and Samsung to address three issues. The first one asks whether the
June 26, 2012 Preliminary Injunction order
automatically dissolves upon entry of the final judgment in the trial. The second asks if the Preliminary Injunction cannot be dissolved while it is under appeal. the third issue is whether the District Court has jurisdiction to rule on Samsung's request to dissolve the PI while it is under appeal. While Apple responded to the questions, it added that the Samsung GALAXY Tab 10.1
would have to be banned anyway
because of the three Apple multitouch software patents it was found to infringe on.
While Apple had pressed for the preliminary injunction earlier this year,
Judge Koh at first refused to issue it
while the matter was being heard in the Federal Appeals Court.
Once the Appeals Court sided with Apple
, the judge quickly issued the PI on the tablet and Samsung appealed. It is this appeal, which a ruling has yet to be issued on, that might keep the Judge from dissolving the Preliminary Injunction. The theory is that she refused to give Apple the Preliminary Injunction while the matter was under appeal. Since the matter remains under appeal, the judge might feel that she cannot dissolve the PI. The court must treat the party seeking an injunction no differently than the party seeking to dissolve it. Since the Appeals Court's earlier involvement had blocked Judge Koh from issuing the Preliminary Injunction at first, the Appeals Court's involvement now could prevent her from removing the legal binds and setting the Samsung GALAXY Tab 10.1 free.
source:
FOSSPatents