Apple iWatch could be unveiled September 9th, but might miss the holiday shopping season
15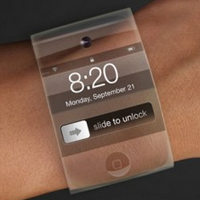 A few days ago, we told you that Apple's rumored wearable device just might
join the Apple iPhone 6, at the company's September 9th event
. On Friday,
Re/code's
John Paczkowski said that his sources have told him that even if the device is unveiled a week from Tuesday, "
it's going to be a while before anyone is actually wearing it
." He added that the wearable (which interestingly he refuses to call the iWatch), won't be on anyone's wrist for months.
Paczkowsi added that the device won't be made available to retail buyers until after the holiday shopping season. "
Think early 2015
," he says. Obviously Apple would have preferred to have the iWatch, or whatever it will be called, all ready to go before the frantic holiday shopping season. This is an advantage for other manufacturers that have already released smartwatches including LG and Samsung.
Despite the fact that other smartwatches have been released, there is a sense that Apple has put too much pressure on itself to create a wearable with new features not yet seen from the competition. On Wednesday, the Samsung Gear S was introduced
with a curved two-inch display, and the ability to make and take calls independently
.
The report today dovetails with a report last month stating that
iWatch production has been delayed until the fourth quarter of this year
.
source:
Recode
via
SeekingAlpha