Deal between the U.S. and China gives the Apple iPhone a temporary reprieve from tariffs
6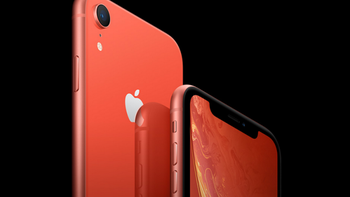 As reported by Business Insider
, this weekend Trump and Chinese President Xi Jinping announced a 90 day truce on the imposition of new tariffs. This means that the U.S. will hold off on taxing $200 billion of Chinese imports that was originally expected to take effect on January 1st.
This group does not include the iPhone, the Apple Watch or AirPods
. Those items are part of a group of $267 billion in additional imports from China that Trump was thinking about taxing.
As part of the deal, China agreed to lower the country's trade surplus with the U.S. by purchasing a "not yet agreed upon, but very substantial amount of agricultural, energy, industrial" and other products from the U.S. If no trade agreement can be reached between the U.S. and China within the 90 days, the tariffs will be imposed on the $200 billion of Chinese imports and could go into effect on the remaining $267 billion of Chinese imports that include the iPhone and other Apple devices.

Recommended Stories