Apple Watch, AirPods excluded from next round of tariffs says new report
8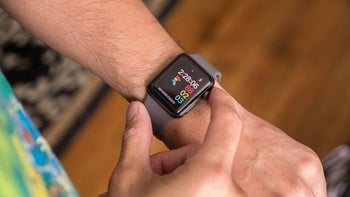 Earlier this month,
Apple wrote a letter to the U.S. Trade Representative
. The missive from Cupertino complained that some Apple products were included on a list of $200 billion worth of Chinese imports that could face tariffs imposed by the United States Department of Homeland Security. The Apple products on the list reportedly included the Apple Watch, Apple Pencil, the HomePod smart speaker, AirPods and various chargers, cables and adapters.
But a fresh report published today by
Bloomberg
says that various high-tech items will be excluded from the final list of $200 billion worth of Chinese imports subject to the 10% tariff. A pair of sources cited by
Bloomberg
say that when the final list is released on Monday, the product code covering the Apple Watch and AirPods, along with other smartwatches and fitness trackers, will be excluded from that list.
President Donald Trump has been upset at the size of the U.S. trade deficit with China and has instigated a trade war with the country in an attempt to lower the gap between the value of Chinese imports of U.S. goods and U.S. imports of Chinese goods. Many experts believe that the president's way of thinking about the deficit is wrong, and that a large deficit with China means that U.S. consumers are able to afford the latest high tech products. According to these experts, a large U.S. trade deficit with China means that America is a wealthy country and American consumers can afford the most up-to-date devices.