Apple iPhone SE Q&A: Your questions answered
23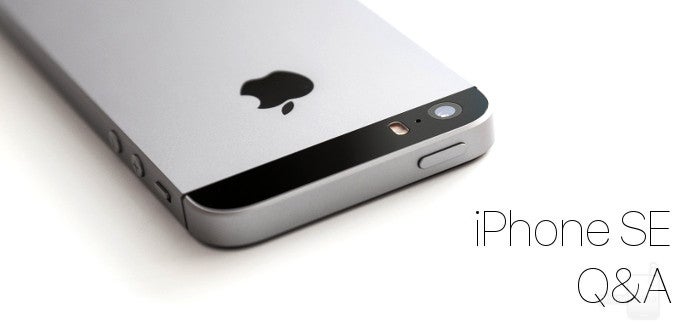 After our
Galaxy S7/S7 edge
and
LG G5 Q&A
sessions proved to be quite popular among you, we decided that it will only be fair if we also did this for another interesting device that got launched just recently. Of course, that'd be Apple's iPhone SE.
So, we kicked off a
Q&A session
. You asked, and we now answer! Check the questions and the answers right below.
Alter
:
"Since this is the only modern smart phone with a 4" screen, in which situations do you find the small screen size to be a hindrance?"
PA
: Gaming, watching YouTube videos and movies, other types of multimedia immediately pop into our minds. This is not a multimedia machine, it's just a very good and compact
phone
.
brady_crack
: "
Are you guys disappointed with no design change?"
PA
: Yes and no. It's iconic and all, but doesn't feel as good in the hand as the iPhone 6 or 6s. The iPhone SE is not Apple's flagship, it's just a refreshed version of its last 4" phone and we can't blame Cupertino for sticking to what users of such devices have grown accustomed to. Some like the design, others don't. By the way, if you want to check out our personal opinions on the iPhone SE,
check this out
.
NoToFanboys
: "
How does it feel using a 4" screened phone after coming from an iPhone 6/6s? Also how's gaming on it?"
PA
: Let's be honest, the feeling is weird. It's like you're using a toy - that's what years of using >5-inch devices do to your brain. We suppose one might get used to the smaller size, but it will take some time. It's also feels a bit weird to handle a device that can be comfortably operated with a single hand.
Gaming is fine: all games run extremely well, FPS drops are a rare sight, but all of this goes with the significant downside of experiencing the game on such a small screen. Simply put, games will run more than okay, but playing them on such a small screen is a disgrace.
sip1995:
"Is its camera good enough to replace my Lumia 930 ?"
PA:
We'd definitely say "yes!", the iPhone SE has an admirable camera performance. We'd say it's superior to the 930 in this regard, though you'd have to consider lots of other things before you switch - app ecosystem, size, etc.
Fonetastic
:
"Does the iPhone SE feature the same NVMe storage found in the iPhone 6s?"
PA
: Yes, we believe it comes with Non-Volatile Memory Express (NVMe) storage on board. Here's why: we ran
this benchmark test
on an iPhone SE and an iPhone 6s Plus (which certainly comes with NVMe storage on board), and we got similar results from both. Check out the 'Storage Write' and 'Storage Read' benchmarks right below - all data suggests that the munchkin is boasting NVMe storage!
Nopers
:
"Thanks for your article on how to insert a sim into the iPhone 6S, but how do you insert the sim in this phone?"
Amit2891
:
"The headphone audio output seems to be considerably low for SE as opposed to the other iphones that we have seen so far (.47 for SE,1 for 5S,.98 for 6S) ,is it really that bad??
"
PA:
There is a slight difference, but worry not, at full volume the SE is still packing a punch.
Arch_Fiend
:
"Does the SE heat up more than the 6s because of it's small size?"
PA
: No, both get equally hot under heavy loads, without any glaring difference in terms of temperature.
PA
: If you have the cash, the SE all the way!
Drsarcastic
: "
How does the battery compare with other android phones in real world use?
"
PA
: Light to moderate usage will last you a whole day. If you're heavily using it, however, you will need to plug it in at a certain point. Its true forte is standby time, so we'd say it's pretty comparable to just any other phone out there.
gaming64:
"Do you experience occasional slowdowns when switching between apps?"
PA:
No, we can't say we have experienced anything remotely similar yet.
pa_follow
:
"Would the SE sim-free model be T-Mobile be wifi calling capable on T-Mobile, or would T-Mobile wifi calling only work on the SE T-Mobile model?"
PA
: You need the T-Mobile model of the iPhone SE to use Wi-Fi calling.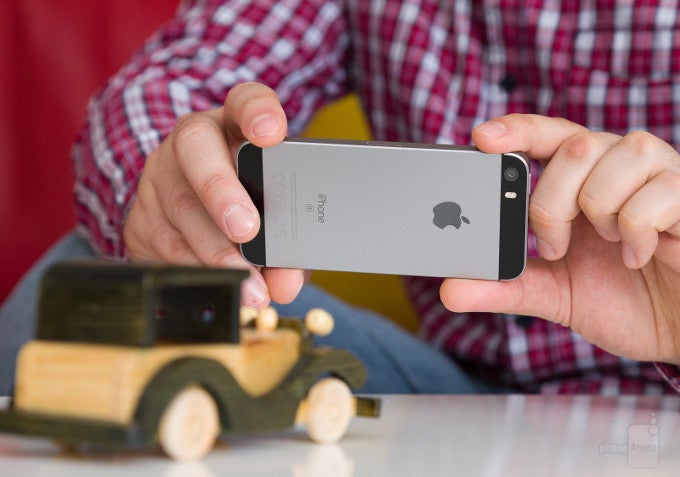 Navi_m:
"Will 16GB will be enough ?? As here it is priced at 585$ , thats overpriced , what you think?"
PA:
Never pick the 16GB version of any iPhone, 64 gigs is well worth the investment. That said, we believe you can get by with 16GB if you're usingit mostly as a phone, but you're a PhoneArena reader, so we bet you're a power user!
grbrao
:
"could you give detailed spec comprasion between iphone 6s & SE??"