The Apple iPhone 6s was the best selling smartphone for 2016, according to a new research
99+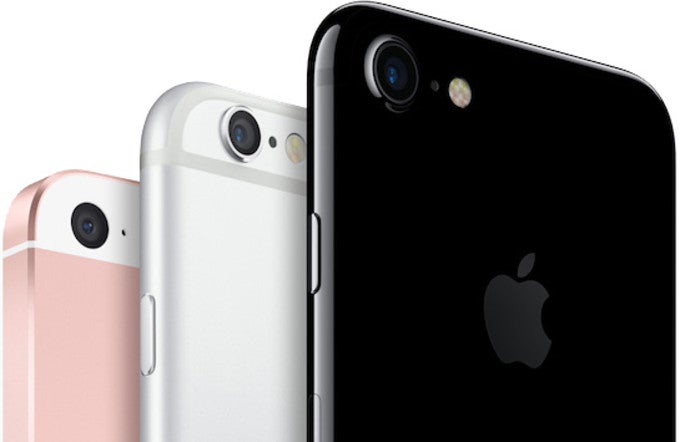 According to British research firm IHS Markit, Apple has managed to trounce its competitors over the last calendar year. The company's latest analysis reveals that iPhones were the most shipped handsets on a global basis during 2016.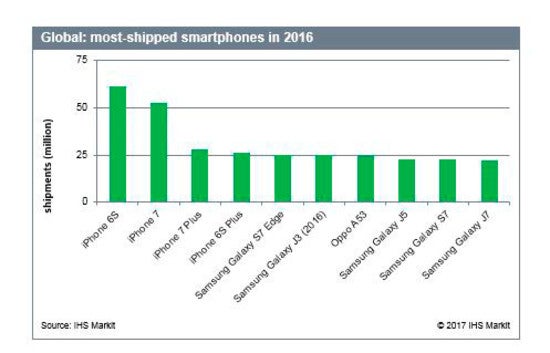 IHS Markit tracks quarterly shipment statistics for more than 350 smartphones, and their data puts the
iPhone 6s
as the best selling smartphone of 2016. The
iPhone 7
,
7 Plus
, and
6s Plus
respectively sit at number 2, 3, and 4. The research firm attributes this to Apple's success in selling older handsets for an extended period of time, while also integrating "enough innovations and new features" to stimulate greater sales of its newest devices in order to remain successful in the market.
The other spots in the top 10 are mainly occupied by Samsung. The best selling South Korean model is the
Galaxy S7 edge
which sits on number 5 with about 25 million units shipped. The smaller
S7
version is placed at number 9, while Oppo's A53, a popular device in China and India, is the only non-Apple or Samsung handset that is present on the chart.
Before we wrap things up, we feel obliged to clarify something: Although shipments are very much driven by consumer demand, it is important to note that they don't necessarily translate to actual products ending up in the hands of the end-consumer. Still, manufacturers make their hardware profits entirely out of shipments, and it really doesn't make sense for retailers to waste tons of money by hoarding excessive amounts of phones that no one is going to buy. Thus, these figures can do a good job in representing a handset's popularity, but they need to be interpreted in the correct way.