Apple iPhone 6 was the most popular device last quarter says new report by Good Technology
34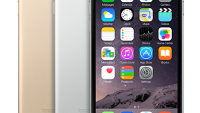 Good Technology's Mobility-index report for the fourth quarter has some interesting revelations. The report says that led by the
Apple iPhone 6
and
Apple iPhone 6 Plus
, iOS accounted for 73% of new activations in the fourth quarter of 2014. That is up from the 69% share that the platform scored in the third quarter. Android activations accounted for 25% of the total during the three month period, down from the 29% share the platform had in the third quarter. Windows Phone and Surface activations continue to represent just 1% of the total.
Keep in mind that Good Technology's numbers come from its customers, which are businesses and governments. The data used in the report came from its clients who activated five or more handsets during the quarter. Because BlackBerry uses only the BES corporate email service, the report does not offer any trends related to BlackBerry handsets.
According to the report, the Apple iPhone 6 is the most popular handset. Together with its big brother the Apple iPhone 6 Plus, the pair accounted for 30% of all smartphone activations during the last three months of 2014. The 4.7-inch iPhone 6 remains more popular than the 5.5-inch iOS phablet, capturing 77% of fourth quarter activations between the two.
Samsung dominated the Android landscape in the fourth quarter, producing nine of the top ten Android powered handsets activated during the period. The
Samsung Galaxy S4 mini
topped the Android activations list from October through December, with other
Samsung Galaxy S4
and
Samsung Galaxy S5
variants high on the list.
As you might expect, each platform had different pockets of strength. Apple's iOS was strong in industries that are regulated. For example, during the quarter Apple's mobile OS had a 95% share in the Legal industry, owned 82% of the Public Sector and 81% of the Financial industry. During the same time frame, Android captured a 45% share of phones activated in High-Tech, 39% of the handsets in Manufacturing and 35% in Transportation. The
Microsoft Surface Pro 3
has helped the Surface line pick up some interest in Finance, Professional Services and Insurance. The report notes that the top three industries that "
lightly
" adopted Windows Phone in the quarter were Business and Professional Services, Financial Services and Manufacturing.
The report also says that Secure IM was the leading app by usage on smartphones during the fourth quarter of 2014, followed closely by Secure Browser apps. On tablets, Document Editing was on top followed by Document Access. App adoption was up 65% sequentially and 300% year-over-year.
Thanks for the tip!
source:
GoodTechnology