Apple held back $139 million payment to GT prior to Chapter 11 filing
9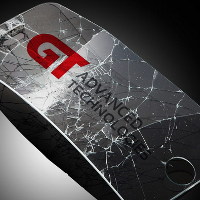 On Monday, Apple's partner in the production of sapphire glass, GT Technologies,
declared Chapter 11 Bankruptcy
. This means that the company can still operate its business and reorganize while under protection from its creditors. GT ran into trouble after running through $248 million in a single quarter. When Apple agreed to partner with GT,
it fronted the company $578 million to get the synthetic sapphire plant up and running
in Mesa, Arizona.
Apple ended up giving GT a bit under $440 million, and GT was in danger of having to repay it all back right away. The company's cash balance was $85 million at the time of its Chapter 11 filing. That was below the $125 million floor that could have triggered a demand by Apple to payback the $440 million it had prepaid GT. The Chapter 11 filing prevents Apple from demanding the money and could have been the reason for the filing in the first place.
What is unknown is why Apple pre-paid GT close to $440 million instead of the $578 million originally agreed to. That alone put GT in jeopardy because the $138 million would have kept GT's cash balance above the danger line. While GT was limited by its contract with Apple as to what other companies it could sell to, Apple was in no way legally bound to purchase sapphire from it.
GT had been hoping to sell Apple sapphire glass for the display on both the
Apple iPhone 6
and
Apple iPhone 6 Plus
. According to reports, low yields from the finishers caused
Apple to turn to its hardened-ion glass instead
. Apple used the sapphire glass that was produced, for the
Apple Watch
.
As far as Apple's $440 million is concerned, because of the restructuring inherent with the bankruptcy filing, Apple will only get back pennies on the dollar. As far the partnership between GT and Apple is concerned, no one knows yet exactly what is going to happen.
source:
WSJ