Analyst expects a $200 off-contract iPhone in 2014, will it happen?
65
This article may contain personal views and opinion from the author.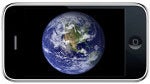 There has been a lot of talk recently about emerging markets, almost as if analysts have finally realized that they exist, and that smartphones will be finding a lot of new customers in places like South America and Africa. Recently, we heard the Blaast CEO say he expects that
Android will likely take about 75%
of the market share in emerging markets. And now, an analyst wants to throw Apple's name into the ring with the possibility of a $200 off-contract iPhone in 2014.
Of course, just like the Blaast CEO didn't mention which version of Android would be taking over emerging markets (we're assuming it will be Android 2.3, not Android 4.x, as we've mentioned in
past discussions on the topic
), Apple fanalyst Gene Munster doesn't really give much info on his iPhone prediction either. Munster has a record of making predictions mostly about Apple, and making his predictions sound good, but not have much info behind them. A couple years ago, he predicted that Apple would offer a free on-contract iPhone, but he didn't mention anything about the fact that the free iPhone would be the model from 2 years back, which is what Apple ended up doing.
Similarly, Munster has predicted that Apple won't want to just cede the emerging markets to Android, and as such will offer a $200 off-contract iPhone in 2014. Given that 2014 will bring the iPhone 6 (after 2013 has the iPhone 5S), and the iPhone 5 will likely be the free on-contract option from Apple, we're going to guess that the iPhone that will be $200 off-contract will be the iPhone 4. Because, as much as Apple may not want to give up an emerging market, the company also doesn't make devices for the ultra-low cost market, so it will likely just use old stock.
If we're right on our predictions, that would mean that by 2014, Android devices will be cheap enough to be (at best) running Android 4.0 on ultra-low cost handsets. This would mean that the folk in emerging markets will have the choice between an Android handset with hardware and software that is at least 3 years old, and an Apple handset that could be as much as 4 years old. It's hard to say what version of iOS will be functional on a handset that old now that the iOS software has been put in new hands (and those hands may be tempted to push the platform faster).
Still, even if Apple does bring a $200 iPhone to market in 2014, and it isn't a terribly old piece of hardware, the question still stands:
Is $200 cheap enough to be successful in emerging markets?
The reason that emerging markets are still emerging is because the population doesn't tend to have a lot of disposable income (or the predilection for falling into debt like many Americans.) Because of this fact, many manufacturers have been aiming at sub-$100 prices for smartphones in these markets. Apple could very well try a $200 iPhone, but those without disposable income tend to not want to pay an Apple tax when there is a less expensive option available.