Motorola DVX may be Google's device for emerging markets
2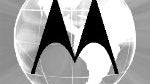 We checked in with our source close to Motorola, and the first thing we found out was that, the newly outed
RAZR Ultra devices
headed for Verizon are real, and are the same devices we mentioned in an earlier story about
the Motorola pipeline
. In that same story, we mentioned that there was a third device in the pipeline after the Moto X (then known as the X Phone), and we finally have some more info on that device. It is codenamed the DVX, and it may be Google's device aimed at emerging markets.
Our source doesn't have a lot of information about the DVX, but does know that
it is planned for release late this year, and would be ultra low-cost with the aim of it being a viable option for those in the world who don't have or can't afford smartphones
that are on the market already. Motorola CEO Dennis Woodside did make a point when he first
confirmed the existence of the Moto X
that his vision for Motorola would be to follow the Nexus model and provide high-quality, low-cost devices, and this device should fit that bill.
Back when Google first announced its intentions to purchase Motorola, we speculated that a very "
Googley
" thing to do with its new purchase would be to build a device that would be ultra-low cost and aimed at emerging markets. As we mentioned at the time, Google has always been focused on bringing people to the internet, because of course, more people on the web means more ad revenue for the Google machine.
With that effort in mind, Google has done a lot to try to bring more and more people to the web, while also making its services more feature phone friendly. Google has already invested in the company O3b (the Other 3 billion), which plans to bring affordable high-speed Internet to emerging markets via satellites that it will be launching this year. And recently, we heard about the
Google X project called Loon
, which is aiming to bring WiFi connectivity to rural areas via balloons. There has also been Google's Fiber initiative to bring more populated areas to much faster internet access.
The reasoning follows that once the infrastructure is there for mobile connectivity, the key is ultra-low cost devices; and, that's where the Motorola DVX would come in. The idea could be that Motorola would look to sell the device at very low profit margins or even at cost, much like the Nexus line of devices. This way, Motorola would be able to undercut the competition and get a jumpstart on the approximately 4 billion people around the world who don't yet have a smartphone, because the buy-in cost is too high.
We do know for sure that Motorola is working on a device codenamed the DVX that will be aimed at those who don't have or can't afford a smartphone. So, while a lot of this could fall under the heading of "speculation", we'd prefer to label it an "educated guess".