Apple executive pressured Samsung to turn up the legal heat against Qualcomm in South Korea?
18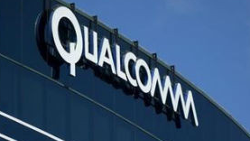 According to a report published today by Bloomberg, two-years ago an unnamed Apple executive spoke with his counterpart at Samsung in an attempt to get anti-trust regulators in South Korea to put more pressure on Qualcomm. Apple is seeking to lower the royalty payments it makes for the use of certain Qualcomm patents.
The chipmaker also has failed to pay Apple nearly $1 billion in royalty rebates
that it reportedly owes the company. Apple claims that this was done in retaliation for its involvement in Qualcomm's Korean anti-trust issues, and filed a lawsuit against the San Diego based firm.
That kicked off a series of suits filed globally between Apple and Qualcomm. Also, contract manufacturers that assemble the iPhone and iPad like Compal Electronics Inc., Foxconn Technology Group, Pegatron Corp. and Wistron Corp. stopped making royalty payments to Qualcomm at Apple's request.
That resulted in a lawsuit filed by Qualcomm
against those companies.
Qualcomm has been accused of not following protocol by seeking royalties on standard essential patents that are too high. These patents, necessary for smartphone manufacturers to license, are supposed to be offered under fair, reasonable and non-discriminatory terms. Instead, other tech firms say that Qualcomm is using its dominating market position to demand high royalty payments from manufacturers that license its technology.
Bloomberg's report today includes comments made by Qualcomm about an Apple executive who met a peer employed by Samsung, at a conference in Idaho. The Apple executive allegedly told his Samsung counterpart to "Get aggressive," apparently referring to the Korea Fair Trade Commission. The regulatory agency subsequently fined Qualcomm a large sum of money for its patent licensing practices among other things.
"I don't know what conversation they are talking about. For Apple to have said to Samsung, 'You guys are in Korea and you should be watching this case carefully,' doesn't seem to me to be anything beyond simply the kind of conversation two CEOs might have."-Bruce Sewell, general counsel, Apple
Apple complains that Qualcomm is setting royalty prices based on a percentage of the total price of an iPhone even though the patent license covers just one specific part. Under Qualcomm's method, Apple pays Qualcomm more for handsets with higher storage capacity even though the modem covered by the license remains the same, regardless of storage capacity. Apple general counsel Bruce Sewell says that the royalty due on each iPhone unit should not exceed $4.
According to Bloomberg, the unnamed Apple executive might have been CEO Tim Cook, who could have been speaking with Samsung's then Vice Chairman, Jay Y. Lee. The latter was eventually convicted of bribing South Korea's former president. The scandal also took down the vice chairman of the Korea Fair Trade Commission, who was forced to resign.
source:
Bloomberg