Appeals Court says Samsung GALAXY Nexus sales can continue during trial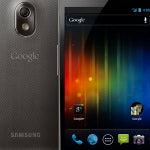 As the trial between Apple and Samsung
winds down from its first day
, the U.S. Court of Appeals for the Federal Circuit has extended the
temporary stay of Jude Lucy Koh's preliminary injunction
against the Samsung GALAXY Nexus. That means
the device can still be sold by the Korean based carrier in the States
. Samsung requested an expedited appeal which will take place on August 20th with a decision to be announced in the days or weeks that follow.
Judge Koh had slapped the injunction on the Samsung GALAXY Nexus for its
alleged infringement of the '604 Siri patent
which has to do with universal or local search on the device. Subsequent updates by Samsung
removed the offending feature from the phone
as well as from the Sprint and AT&T versions of the Samsung Galaxy S III. Sammy did not want to take a chance of having its flagship model banned. While the local search feature was
removed from the international variant of the Samsung Galaxy S III
, the Korean manufacturer said that the update that removed the feature was sent n error and a
subsequent update reinstated local search on the GT-i9300
.
Moving back to the Samsung GALAXY Nexus, Judge Koh said that Apple had
presented a "plausible theory" of irreparable harm and long-term loss of market share from the alleged infringement. Samsung clams that
Siri is a
different feature than the unified search covered in the '604 patent
and that the patent is invalid and is interpreted incorrectly.
source:
electronista