International Samsung Galaxy S III loses local search function after stability update
12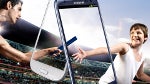 Considering that
Apple sold 2 million fewer Apple iPhone units than analysts expected
in its fiscal third quarter, the stakes are higher now for Apple to somehow stop that runaway freight train known as the Samsung Galaxy S III. The
red hot device sold 10 million units according to Samsung
, and the head of Sammy's mobile division says we could see that doubled by the fall. Some of those sales are being made at the expense of Apple's smartphone and the Cupertino based firm probably feels the need to reach into its bag of tricks to stop the Samsung Galaxy S III. That is probably why Samsung is playing it conservatively and has
sent out an update to the GT-i9300 as a precaution against litigious Apple attorneys
. The new software version is
XXBLG6
and the new baseband version is
XXLG6
.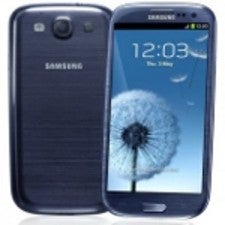 The GT-i9300 international version of the Samsung Galaxy S III is losing local search
The GT-i9300, for those who don't remember, is the
international variant of the Samsung Galaxy S III
which means it has a quad-core Samsung Exynos processor, HSPA+ connectivity and 1GB of RAM. What it also had, until now, was local search. This is the search that is done on the phone itself as part of universal search capabilities. Lately, it has been known as the '604 Siri patent which Apple used to score
preliminary injunctions against the Samsung GALAXY Tab 10.1
and the Samsung GALAXY Nexus in the States. The latter's injunction has been stayed pending completion of Samsung's appeal, but the Korean based manufacturer is not taking chances with the hottest selling phone on the planet. Under the guise of a 'Stability' update, Samsung is taking precautions by
removing the offending local search functionality
on the international model of the phone. In the U.S., Samsung has
already removed it from the AT&T and Sprint variants of the phone
.
If things ever work out between Apple and Samsung, we're sure that local search can be replaced. In the meantime, Apple's lawyers are no doubt hard at work looking for another way to legally stall the Apple iPhone's top competitor.
source:
AndroidCentral
Recommended Stories