Apple v. Samsung begins today, but don't expect Perry Mason-like court case
83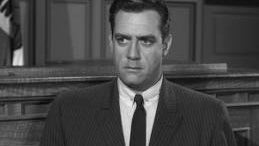 Today is the opening day of the Apple v. Samsung trial and if you expect that a verdict will be
handed down today after a dramatic courtroom confession
, well, you;ve been watching too much television. The sands of justice move much more slowly than how the courtroom process is pictured on television. First, as this is not a criminal trial, no one is going to jail at the end of the case and the jury does not have to find a reasonable doubt. Their verdict is based on which of the two sides the preponderance of evidence favors.
If you thought that there would be a decision today, forget it. Today, the trial begins with the painstaking
selection of the jury
known as voire dire. During this process, each side will be able to question the jury. Each side will be able to toss a certain number of candidates for no reason other than the attorney doesn't like the cut of his suit. Those brandishing an Apple iPhone or a Samsung branded handset will probably get tossed.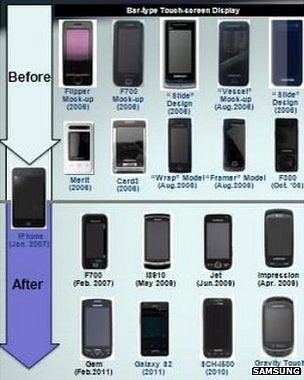 Samsung says its mockups show it did not change design after the launch of the Apple iPhone
Depending on how long a day Judge Lucy Koh has scheduled for the trial the jury seating process could take a few days. After all, this is a critical part of the trial because the jury ultimately decides the verdict. Once the jury is seated, both sides get to read their opening argument. This is what we might call a "road map" of the trial. Each side will present to the jury what they
intend to prove and how they intend to prove it
. There is a lot more leeway in what the attorneys can say, so listen carefully to this part of the trial.
Now comes the meat and potatoes. Each side presents its case. We hear testimony and then the other side cross-examines the witness. Apple will go first, followed by Samsung. Once both sides "rest", the attorneys each have a closing argument which
recaps their case and pokes holes in the opposition's case
. The jury then hears the final instructions from the judge, which is a set of rules that the jury is suposed to take into consideration while making their decision.
After the jury deliberates, a decision is reached. There is no dramatic courtroom confession and the whole trial can take months. Hang on, it's gonna be a long ride.
source:
BBC