Android loses a little of its U.S. market share, but still owns more than half
57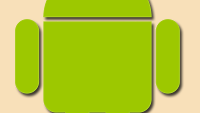 Metrics firm comScore has its monthly update of U.S.market share, designed to get some of you excited and the rest of you picking a fight. It's like watching an NHL contest. Or better yet, it's like
watching those now classic commercials by Microsoft
that show iOS and Android fans going at it. So with your adrenaline all revved up, let's take a look at the numbers.
The latest figures show that in the U.S., Android lost a little of its market share for the three months ended in August compared with the three months ended in May. The latest figure shows Google's open source OS with a 51.6% share of the market compared with the 52.4% of the market it owned three months earlier. The market share lost by Android ended up in Apple's pocket. At the end of August, the three month average share for iOS was 40.7% up from the 39.2% it owned at the end of May. That hefty 1.5 percentage point increase took place before the launch of the
Apple iPhone 5s
and
Apple iPhone 5c
, so there is a possibility that the next report could show even more momentum for iOS.
Besides taking share from Android, iOS also grabbed some from BlackBerry. The latter's 4.8% U.S. share for the quarter ended in May was down to 4% for the three months ended in August, which actually might be better than most analysts were expecting. The Canadian based manufacturer just
wrote off more than $900 million worth of unsold BlackBerry Z10 units
collecting dust in the warehouse (or perhaps stored under CEO Thorsten Heins' bed). Besides Apple, the only other platform to pick up market share in the new report was Windows Phone which rose from 3% for the three month average ended in May to 3.2% for the three month average ended in August.
The top smartphone manufacturer in the U.S. with a three month average market share of 40.7% for August is Apple. That is up from the 39.2% the company commanded in the three months ended in May. Samsung practically kept pace rising from May's average share of 23% to the 24.3% for August. Apple and Samsung had to take that business from someone and as it turns out, it was HTC (-1.9 percentage points) and Motorola (-.9 percentage point) that were the victims.
145 million people in the U.S. owned a smartphone at the end of August, for a 60.8% mobile market penetration. That is up 3% since May. In addition, comScore found that Google sites are the top web property on smartphones reaching 92.2% of the web browsing and app using audience. Facebook (which includes Instagram) was next, reaching 84.6%.
source:
comScore
via
AndroidCentral